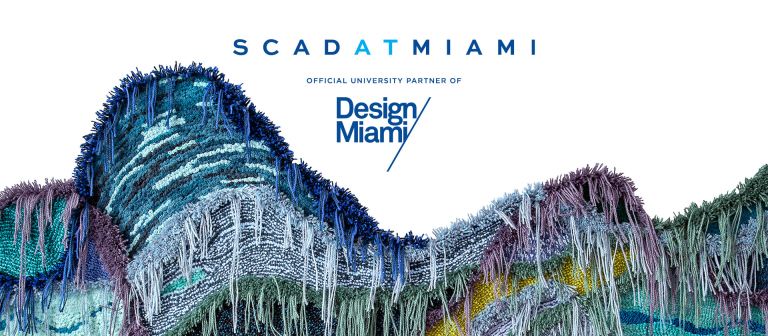 Discover what drives design leaders at Forces of Design panel
Design Miami/
Convention Center Drive and 19th Street
In this panel moderated by Kari Herrin, executive director of SCAD museums and exhibitions, design leaders Marva Griffin, Claudia Moreira Salles, and Nao Tamura illuminate their creative processes, discuss new and upcoming projects, and speak to innovations in the industry.
In her minimalist pieces characterized by asymmetry and contrasting materials, Moreira Salles merges the simplicity and rationality of industrial design with the richness of native Brazilian woods and the skills of local artisans.
Tokyo-born, New York-based Tamura creates work that ranges from the everyday (rugs, lamps, and serving ware) to more abstract, large-scale installations. Whether wood, glass, or metal, her designs merge her Japanese and New York cultures and refuse categorization, evolving from her highly tuned aesthetic and sensitivity to nature and its temporal qualities.
Born in Venezuela and educated in Milan, Griffin is the founder and curator of SaloneSatellite, a renowned showcase of emerging international designers, and the international press director of celebrated global design fair Salone del Mobile.Milano.
The panel is located in the Design Miami/ Design Forum. Purchase tickets to the fair at designmiami.com.