Event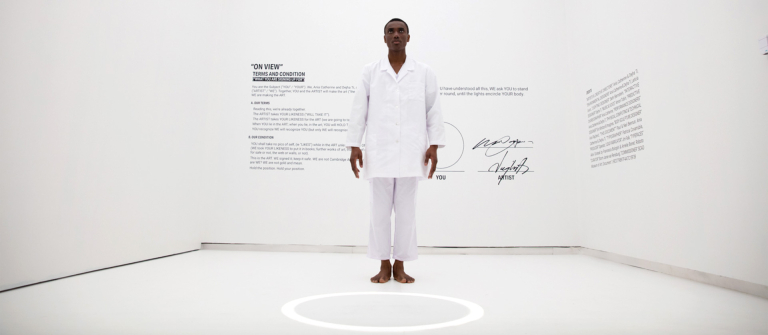 Ania Catherine and Dejha Ti exhibition: 'On View'
Savannah, GA
601 Turner Blvd.
SCAD Museum of Art presents the first museum exhibition of performance installation artists Ania Catherine and Dejha Ti in a new commission that will foreground their collaborative practice. In their work, the artists bring together environments, bodies and creative technology to design immersive experiences that draw audiences into their idiosyncratic worlds.
"On View" grapples with and comments on the complicated relationship between art, images and consumerist culture. The experience of art has been altered by audience's incessant image-making and social media's co-optation of installation art, with some attending not to see what is on view, but instead to see themselves on view. The performance installation incorporates this phenomenon into the creation of the work itself — "On View" is intentionally incomplete without audience-as-subject. The multilayer engagement incorporates an audience-reactive kinetic environment and a series of performances in the space for the duration of the exhibition.
Drawing from their experience working in various public environments, the artists explore our complex relationships with technology, social media and representation.
Museum hours:
Sunday: Noon to 5 p.m.
Monday: Closed
Tuesday: 10 a.m. to 5 p.m.
Wednesday: 10 a.m. to 5 p.m.
Thursday: 10 a.m. to 8 p.m.
Friday: 10 a.m. to 5 p.m.
Saturday: 10 a.m. to 5 p.m.
"On View" is curated by Storm Janse van Rensburg, head curator of SCAD exhibitions.
The exhibition is free for all museum members, and SCAD students, faculty and staff with a valid SCAD Card. Open to the public with the cost of museum admission.
This exhibition is part of SCAD deFINE ART 2019, held Feb. 26–28 at university locations in Atlanta and Savannah, Georgia.