Event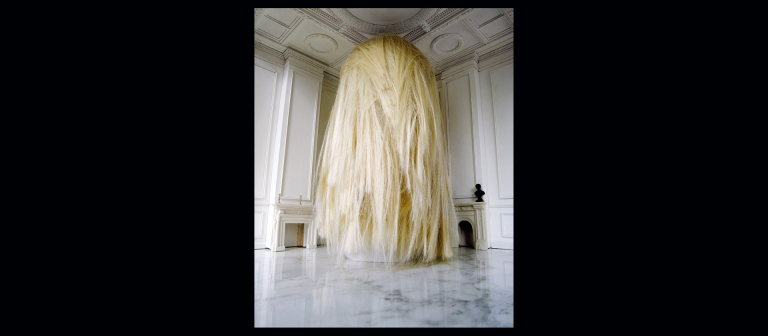 Group exhibition: 'News from Nowhere'
Savannah, GA
201 E. Broughton St.
SCAD presents "News from Nowhere," a group exhibition of fictitious, simulated or imaginary places. Composed of works in the media of photography, painting, installation, sculpture and game design, "News from Nowhere" presents both utopic and dystopic visions through imagined spaces and considers our relation to falseness. In an environment in which the line between truth and fiction is exponentially obscured, these artists create escapist spaces or surreal interpretations of the real world.
Artists Amelia Carley, Maggie Evans (professor of foundation studies; SCAD M.F.A., painting, 2008) and Sarah Slappey use traditional painting techniques in their invented landscapes. Carley's saturated images, painted from maquettes composed of broken glass, play-sand and acrylic paint, feature barren skylines punctured by mountains. These glittering mounds reference a sublime landscape, but ultimately serve as a simulated veneer. Evans' richly labored paintings present desolate urban landscapes that reference conformity, power and hierarchy through formal elements like repetition, austere composition and a muted color palette. An unsettling haze is achieved through delicate glazing, sanding and reworking of the canvases. Slappey's scenes subvert notions of idyllic leisure. In two works, a checkerboard pattern of a picnic blanket is interrupted by dismembered figurative elements like hands and feet. In another painting, an invented interior shows a tableau that includes a corner of a Jean-Honoré Fragonard painting paired with her signature detached limbs.
The works of Ron Longsdorf (professor of foundation studies), Susan Hopp (associate chair of foundation studies) and the artist duo Future Retrieval, with Jordan Tate, feature a broad range of material. Longsdorf creates multimedia sculpture that explores themes of home and belonging. His materials are utilitarian, typically reserved for construction. These raw materials bring the inside out and express a poetic reading of home. Hopp mines the internet for landscapes that are glitched and twisted to create new sites. These simulated environments are presented in modular installations that extend from their printed surface directly onto the wall through drawing. Future Retrieval and Tate present a collaborative site-responsive work that simulates a European garden. Through printed fabric hedges, a cutout of a traditional marble sculpture and Tate's photographs sculpture in niches, the artists subvert notions of beauty and aura through facsimile.
Photographers Petros Chrisostomou and Giordano Angeletti (M.F.A., photography, 2015) employ miniatures to trick the eye and play with ideas of monumentality. Chrisostomou makes tiny, immaculate sculptures of interior spaces in which he places various elements like wigs, phones and shoes. Through a trompe l'oeil handling of these interiors, and the simple placement of banal objects, he creates a surreal world that collapses photography, sculpture and architecture. Angeletti's black-and-white photos show intimate scenes of windows, doors, park benches and more. It is only upon close inspection that the viewer realizes these spaces are created through the simple addition of doll architecture onto real corners and walls.
Pippin Barr presents a single work, "v r 3," a video game in which players are tasked simply with exploring two museum-like buildings. In these buildings, there are rows of pedestals complete with didactic labels and contain water on the top. Aesthetically unique, these samples of water are attributed to various designers from whom the artist appropriated them. This virtual space comments on aesthetic approaches to design and creates an exhibition within an exhibition, honoring the overlooked aspects of design.
"News from Nowhere" is curated by Ben Tollefson, assistant curator of SCAD exhibitions.
Gallery hours: Monday–Saturday, 10 a.m. to 6 p.m.
Reception: Thursday, Feb. 28, 2019, 7:30 p.m.
This exhibition and reception are free and open to the public and are part of SCAD deFINE ART 2019, held Feb. 26–28 at university locations in Atlanta and Savanah, Georgia.