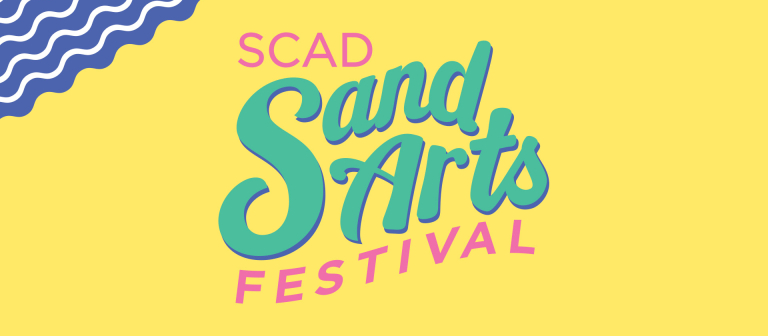 Spend a day on the shore at SCAD Sand Arts Festival
South Beach by Tybee pier
Soak up some sun on Tybee Island's picturesque South Beach and watch in awe as elaborate creations rise from the sand and sway in the wind. Enjoy the picture-perfect setting and cheer on your favorite SCAD artists. The SCAD Sand Arts Festival is one for the bucket list.
The event is open to SCAD students, alumni, faculty and staff. Participants vie for cash prizes, including the coveted top award for SCAD Spirit.
See the 2017 winners
Online registration is free and opens Monday, March 26, 2018.
To register for Sand Arts Festival, log in to MySCAD > Resources tab > SCAD Student Forms channel > "Sand Arts Festival registration form" link.
Each team member will need to fill out his or her own registration form. Teams should agree on a name prior to registration and each member should provide it in the appropriate team name field at sign-up. This will speed up check-in at the festival.
For more information, contact Susan Hopp at shopp@scad.edu.
For nearly 25 years, SCAD students, faculty and staff have joined high school students on Tybee Island to create works of art in the sand. Take a look at these sculptures from previous years.