Event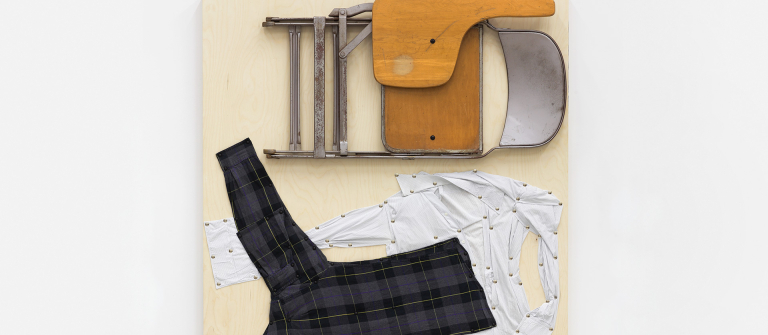 Tom Burr exhibition: 'Sedimental'
SCAD Museum of Art presents "Sedimental," a survey of American artist Tom Burr's last two decades of work. Based in New York, New York, Burr has built his artistic practice upon the legacy of minimal and conceptual art, expanding the conversation to the present by discussing subjects like urban development, the tensions between specificity and abstraction, and the regulation of civic life within the context of an ever-changing metropolis.
Burr's work is not limited to one discipline, but instead takes shape across multiple mediums, including photography, sculpture, installation, ready-made art and collage, among others. Visually compelling, sharp and enigmatic, Burr's subjects are sophisticated objects that contain encrypted, personal and intimate references about the artist himself or other creators such as architects, writers or filmmakers. In a conscious effort to evince the aura of things and spaces, Burr, in his own words, uses objects that "have reached the limits of their domestic tenure, stretched to the breaking point, even, then retrieved, revived and somehow reconstituted into the considered formation of some thing."
Language is also a key element in Burr's production. From the beginning of his career, he has consistently used short form texts as companions, preludes or consequences of his work. He also plays with elements of language like parallelisms, alliterations or even his own name as a device to establish conceptual bonds with histories and sites.
"Sedimental" constitutes a layer of traces, evidence of the vulnerabilities of the self and the absence of the body. Through a concise selection of works ranging from 1994 to a new commission from 2018, the exhibition represents essential moments in the artist's career, including his trademark "Bulletin Board" series, among others. The exhibition is accompanied by a limited edition artist book presented within the exhibition room and given to visitors.
Tom Burr is also presenting "No Access," a large-scale sculptural project installed in the SCAD Museum of Art Ruins.
"Sedimental" is curated by Humberto Moro, SCAD curator of exhibitions.
Museum hours:
Sunday: Noon to 5 p.m.
Monday: Closed
Tuesday: 10 a.m. to 5 p.m.
Wednesday: 10 a.m. to 5 p.m.
Thursday: 10 a.m. to 8 p.m.
Friday: 10 a.m. to 5 p.m.
Saturday: 10 a.m. to 5 p.m.
The exhibition is free for all museum members, and SCAD students, faculty and staff with a valid SCAD Card. Open to the public with the cost of museum admission.
This exhibition is part of SCAD deFINE ART 2018, held Feb. 20-23 at university locations in Savannah and Atlanta, Georgia, and Hong Kong. SCAD deFINE ART is an annual program of exhibitions, lectures, performances and public events that highlights emerging and established artists and visionaries.