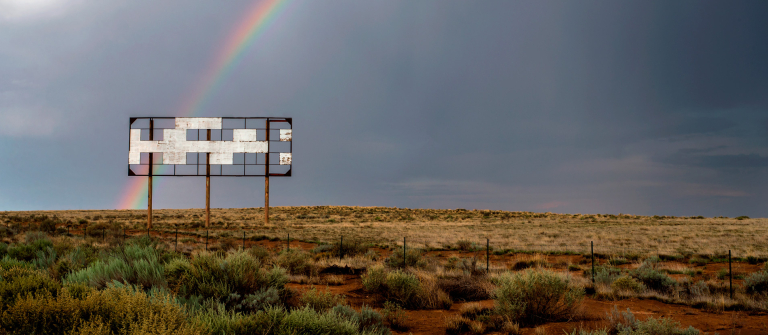 Group exhibition: 'This Land Is Your Land'
Savannah, GA
668 Indian St.
SCAD presents "This Land Is Your Land," an exhibition of more than 30 works by current students and recent alumni of the SCAD photography department. The title, borrowed from Woody Guthrie's iconic 1940 American folk song, invokes the emotional tone and thematic structure of this exhibition: a broad and diverse array of perspectives focusing on social engagement within the ever-changing American landscape. Artists featured explore the rural and urban through documentary methods as well as constructed, stylistic approaches. Originally shown in Trois Gallery at SCAD Atlanta, the exhibition has expanded to include artists that studied at the SCAD Savannah campus.
"This Land Is Your Land" is curated by Michael James O'Brien, associate chair of photography, in collaboration with Alexandra Sachs, executive director of SCAD FASH Museum of Fashion + Film and Atlanta exhibitions, and Ben Tollefson, assistant curator of SCAD exhibitions.
Gallery hours: Monday–Friday, 8:30 a.m. to 5:30 p.m.
This exhibition is free and open to the public.
This exhibition is part of SCAD deFINE ART 2018, held Feb. 20-23 at university locations in Savannah and Atlanta, Georgia, and Hong Kong. SCAD deFINE ART is an annual program of exhibitions, lectures, performances and public events that highlights emerging and established artists and visionaries.