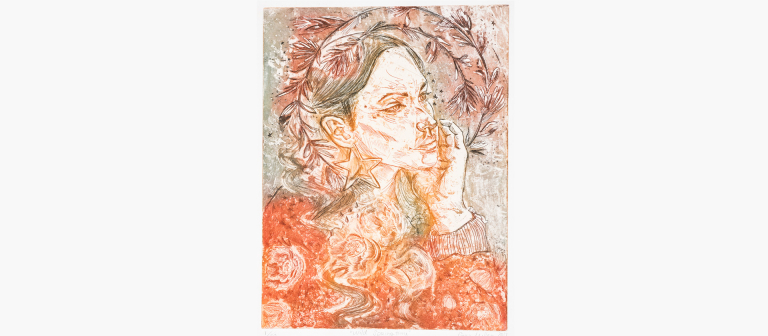 Printmaking exhibition: 'Alexander Ink'
SCAD presents "Alexander Ink," an annual juried exhibition featuring prints by 27 SCAD students and recent graduates. Created within the 2016–17 academic year, the artworks demonstrate formal techniques through a wide range of styles and imagery.
"Alexander Ink" includes 60 pieces executed in a variety of printmaking processes, such as intaglio, lithography, relief, serigraphy and monotype.
Nicholas Silberg (M.F.A., photography, 2006), a juror for the exhibition and associate professor and chair of fine arts, humanities and wellness at Savannah State University, identified similarities between the prints chosen from nearly 300 submissions. He noted that although the selections differ in subject matter and process, the artworks are tied together by their distinctive approach to line and mark-making.
Reception and awards ceremony: Friday, Sept. 29, 5–7 p.m.