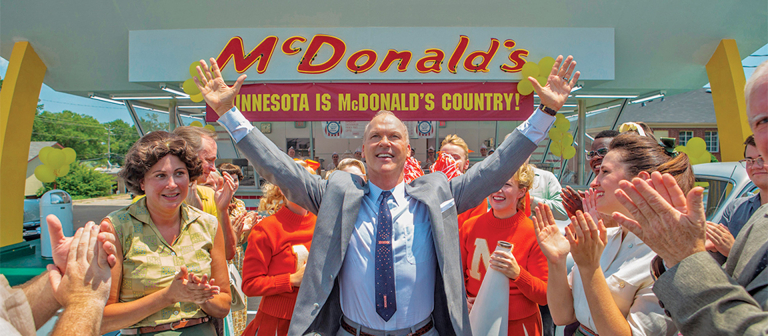 Join SCADFILM for a production design double feature
Atlanta, GA
173 14th St. NE
Get an in-depth look at production design at this unique, two-day SCADFILM event.
Beginning with a screening of "The Founder" starring Michael Keaton, participants will notice the vintage props and aesthetic that give authentic context to the story of how the McDonald's restaurant chain originated in the 1950s.
The movie is followed by a discussion of the film's production design featuring production designer Michael Corenblith and set decorator Susan Benjamin, along with Molly Coffee, "Atlanta" production designer, and Phoebe Brown, local set dresser and owner of ATLiER Props & Design.
The screening and discussion is 6:30-10 p.m., Thursday, May 4, at SCADshow, 173 14th St. NE, Atlanta, Georgia.
The next day, enjoy a tour of ATLiER Props & Design, which offers a curated selection of eclectic furnishings and set décor to fit the needs of film and television productions, commercials, photo shoots and event planners.
The ATLiER tour is 1-2 p.m., Friday, May 5, 5475 Tulane Drive SW, Atlanta, Georgia.
You may attend one or both of these events.
Admission is free for SCAD Card holders and the public, but an RSVP is required.
Register at Eventbrite.
Contact SCADFILM at scadfilm@scad.edu for more information.