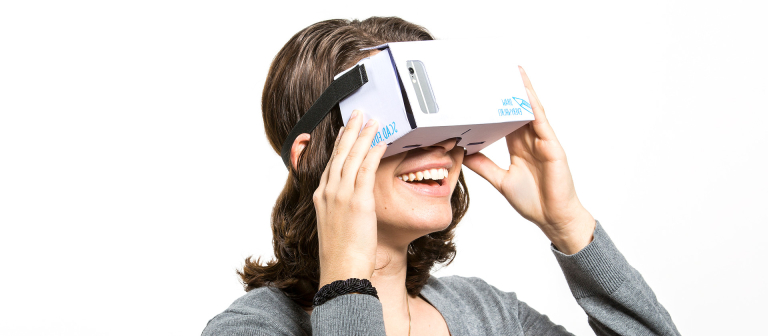 Virtual Reality Workshop
Atlanta, GA
1600 Peachtree St.
Learn how to create an immersive virtual reality narrative in a workshop with SCAD Atlanta faculty.
In this hands-on, interactive workshop, participants will learn how visual language from animation, film, and games can apply to VR story creation concepts. Participants will also experience a SCAD-created VR narrative firsthand and take home a Google Cardboard virtual reality headset.
SCAD students across disciplines including film and television, animation, dramatic writing, production design, visual effects and motion media design, among others, recently collaborated to create the first virtual reality musical of its kind. At SCAD Atlanta, cutting-edge resources in vibrant learning spaces such as the state-of-the-art Digital Media Center equip students with everything they need to push the boundaries of narrative.
This event is free and open to prospective students. For more information, call 404.253.2700 or email admissioneventsatl@scad.edu.