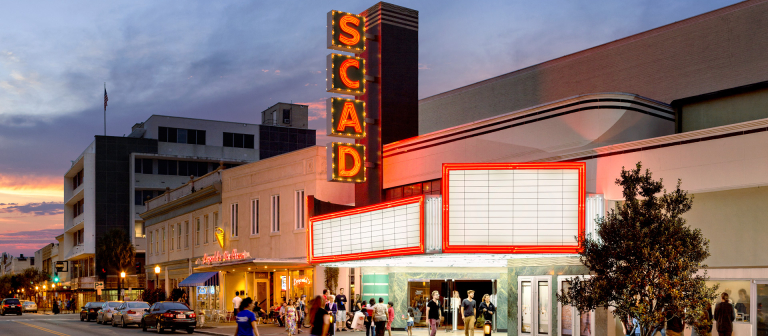 SCAD Honors Visionary Voices
Savannah, GA
216 E. Broughton St.
Join us in celebration as SCAD Honors Visionary Voices. By commemorating the dauntless endeavors of Savannah students during the 1960s Civil Rights Movement, we illuminate their profound impact on the progression of our past.
"We knew the dangers that would possibly lie ahead of us, but we thought this was something we needed to do."
Carolyn Quilloin Coleman | One of the first three sit-in demonstrators arrested, 1960
The ceremony will commence with "Sitting in/Standing up," a multimedia exhibition performance by SCAD alumnus Masud Olufani (M.F.A., sculpture, 2013), followed by remarks, a musical tribute and a special presentation of the Georgia Historical Society marker at Jen Library. 
The theater doors will open at 9 a.m. and the program will begin at 10 a.m. This event is free and open to the public.
For more information about Trustees Theater and venue policies, visit trusteestheater.com