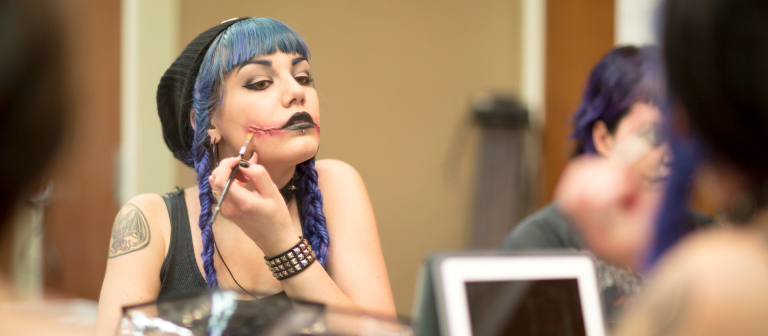 See 'The Scars to Prove It' with SCADFILM
Atlanta, GA
1611 W. Peachtree St.
Join veteran makeup artist Ondie Daniel for this practical, hands-on workshop that will teach independent filmmakers on a budget about planning and executing makeup effects.
The event is open to SCAD Card holders and the greater film community for no cost, but an RSVP and ticket is required.
Tickets are available at Eventbrite.
Contact SCADFILM at scadfilm@scad.edu for more information.