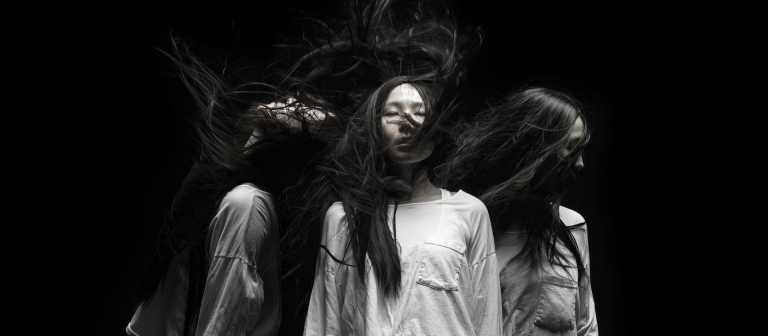 Reception for exhibition: 'Time Purifies Memory'
Atlanta, GA
1600 Peachtree St.
Join us for a reception celebrating "Time Purifies Memory," an M.F.A. sculpture thesis exhibition by Yating Zhang, who combines sound, video and installation to recreate her traumatic childhood experience of nearly drowning. By retelling this story, the exhibition, on view Tuesday, May 24, through Friday, June 10, emphasizes human vulnerability and acknowledges the tenacity of memory. Created from a firsthand traumatic experience with the artist's body as the primary medium, "Time Purifies Memory" is a documentary of memory re-enactment.
Zhang combines alternative processes with fine art and explores diverse media to create a conversation between the spectator and the artist. Her photographed and videotaped performances relive the haunting memory of being wrapped in her own hair as she drowned. Suffering from these memories, the artist re-experienced the moment of drowning through the perspective of her current life. "Time Purifies Memory" presents this process as a way to accept a past that defies words.
Zhang is an artist from China who currently works and lives in Atlanta, Georgia. She received her Bachelor of Fine Arts degree in ceramics from the Sanbao International Ceramic Art Institute in Jingdezhen, China, in 2012. Before pursuing her Master of Fine Arts degree, Zhang worked as a graphic designer for the Chinese design and integration datacasting company Tongshi from 2012 to 2013. While at SCAD, Zhang's work has been exhibited in the ACA Gallery of SCAD, Gallery L1 and BnJ Gallery in Atlanta, as well as Alexander Hall Gallery in Savannah, Georgia.
For more information, visit yatingzhang.com.
Gallery hours:
Monday–Friday: 8:30 a.m. to 5:30 p.m.
The reception and exhibition are free and open to the public.