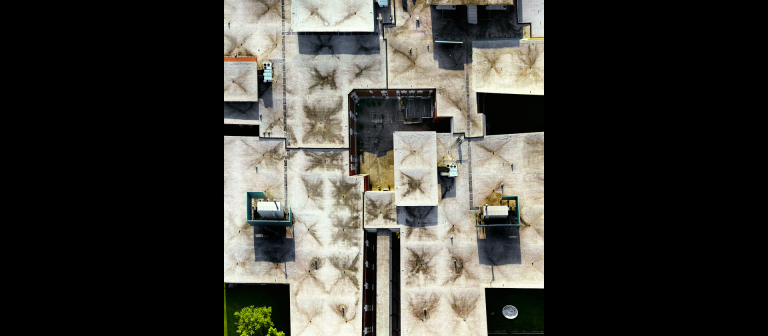 Justin Ward exhibition: 'Unmanned Landscapes'
Savannah, GA
668 Indian St.
SCAD presents "Unmanned Landscapes," a thesis exhibition by Justin Ward (M.F.A. photography). This exhibition is an exploration of the contemporary suburban landscape through the view of a consumer drone maneuvered by the artist.
Ward uses the airborne drone to capture photographs and then digitally stitches together hundreds of images to depict multiple perspectives. Once complete, the highly detailed, large-scale works explore paradoxical themes including accessibility and privacy, abstraction and documentation, beauty and banality.  
Ward grew up in the suburbs of upstate New York. He earned a Bachelor of Arts in digital art from State University of New York Oneonta and a Master of Arts in art education from Teachers College, Columbia University. For five years prior to attending SCAD, Ward taught high school studio art, photography and graphic design in New York City.
Reception: Friday, April 29, 2016, 6–8 p.m.
Gallery hours:
Monday–Friday, 9 a.m. to 5 p.m.
The exhibition and reception are free and open to the public.