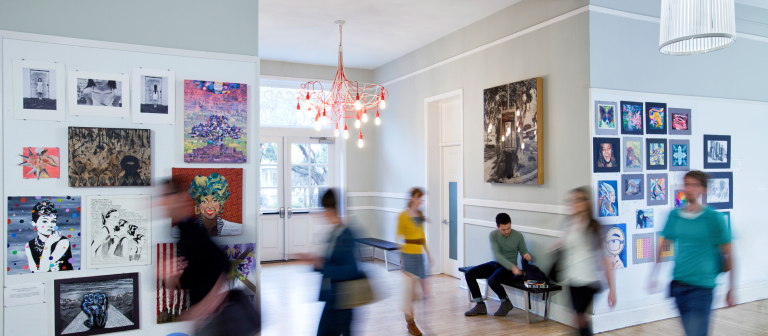 Celebrate student work at annual SCAD exhibit
Savannah, GA
312 E. 37th St.
Review a variety of student work at the 2016 Foundation Studies Portfolio Award Exhibition, an annual event showcasing the diversity and excellence of work from foundation studies courses.
The closing reception is scheduled for 2 p.m., Friday, Feb. 26, 2016.
This event is free and open to the public.
For more information, contact professor Jeffrey Hicks at jhicks@scad.edu.