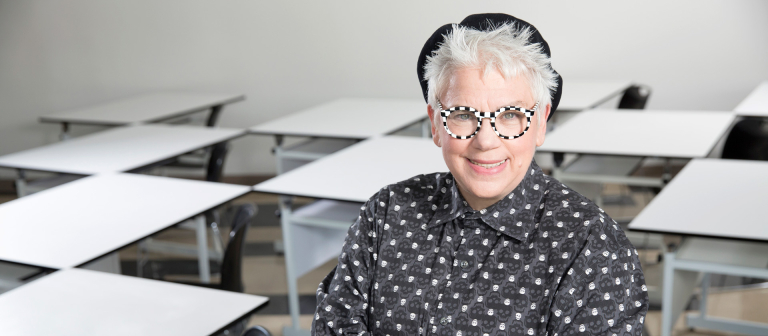 Marcia Cohen exhibition: 'Color Mode: Croquis and Cut-Outs'
Atlanta, GA
1600 Peachtree St.
SCAD presents "Color Mode: Croquis and Cut-Outs," an exhibition of recent journals and collage work by SCAD Atlanta foundation studies professor Marcia Cohen.
The recipient of a 2015 Presidential Fellowship for research and travel, Cohen ventured from London to Paris to Marrakech, Morocco, where she examined color forecasting trends in fashion and, in particular, the work of Yves Saint Laurent.
While in Paris and London, Cohen attended textile archives and exhibitions devoted to 20th century fashion design. In Marrakech, she focused on the Jardin Majorelle, the gardens surrounding the Moroccan residence of Yves Saint Laurent, examining the mysterious blue hue of the interior garden walls and documenting the botanical forms.
The journals featured in "Color Mode: Croquis and Cut-Outs" are executed in mixed media with an emphasis on collage, including a series of works that are an homage to Yves Saint Laurent's paper doll cut-outs of the early 1950's. Cohen recreated the paper dolls as cut-outs and couture designs as a series of collagraph embossed prints.
Call 404.253.3196 for viewing hours.