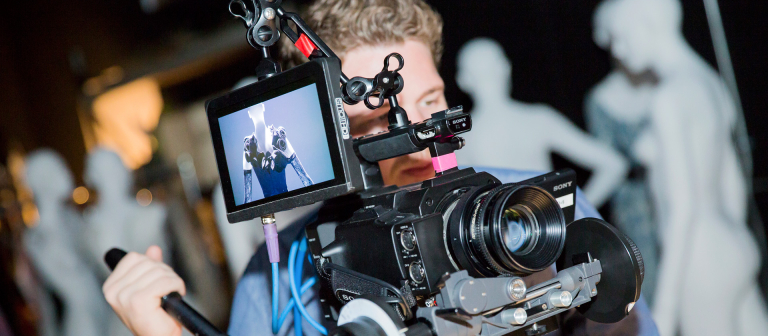 Learn about film production at weekend boot camp
Atlanta, GA
1611 W. Peachtree St.
Want to get into the film industry? Attend Motion Picture Boot Camp and you'll be prepared for jobs in various aspects of film production. You'll learn set protocol, film production vocabulary and the responsibilities of various positions and departments as well as get hands-on training with industry-standard equipment.
The three sessions are held in Atlanta and include training for the electrical team, camera team and production assistant. Each class is held 10 a.m. to 5 p.m. on Saturday and Sunday. The cost for the electrical or camera team workshops is $200. The production assistant class is $150.
There are 20 spots available for those 18 and older; however, SCAD students and alumni can attend free if there are seats available.
Register for a session today, or for more information, contact Tina O'Hailey, dean of the School of Digital Media, at tohailey@scad.edu.