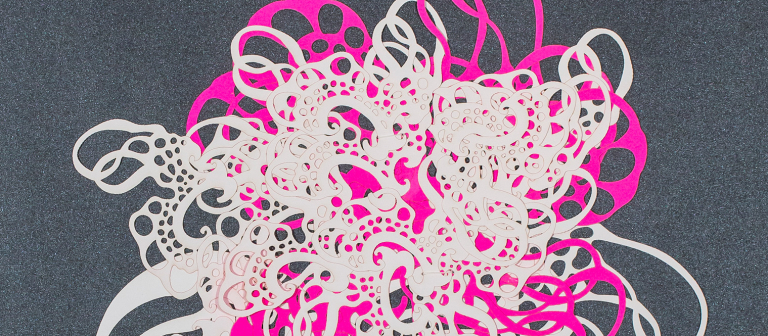 Lucha Rodriguez exhibition: 'Pink Sultan'
Savannah, GA
601 Turner Blvd.
The SCAD Museum of Art presents "Pink Sultan," an exhibition of intricate cut-paper works by SCAD alumna Lucha Rodriguez (M.F.A. printmaking). Her work ranges from etchings, monoprints and colorful silk screen prints, to immersive sculptural installations of cut paper, each created with pink — the artist's signature color — at its core. Rodriguez, whose father is a surgeon, is often inspired by detailed medical illustrations and the complex workings and forms of the inner human body. Born in Venezuela, she has been featured in numerous group and solo exhibitions throughout the U.S., Mexico, India and France. She currently lives and works in Atlanta, Georgia.
Museum hours:
Sunday, noon to 5 p.m.
Monday, closed
Tuesday, 10 a.m. to 5 p.m.
Wednesday, 10 a.m. to 5 p.m.
Thursday, 10 a.m. to 8 p.m.
Friday, 10 a.m. to 5 p.m.
Saturday, noon to 5 p.m.
Daily admission to the museum is free for all SCAD students, faculty, staff and museum members. The museum is open to the public with the cost of museum admission.