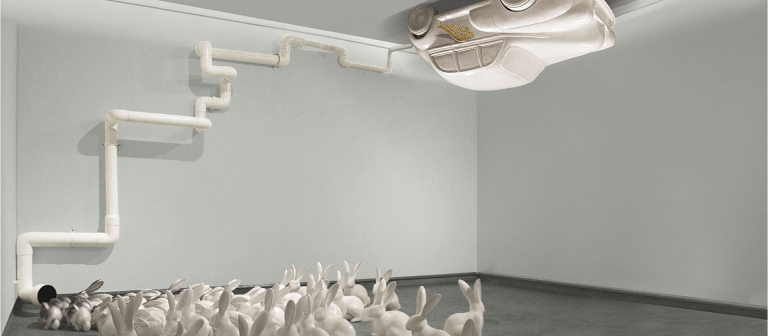 Manjunath Kamath exhibition: 'As Far as I Know'
Savannah, GA
601 Turner Blvd.
SCAD Museum of Art presents "As Far as I Know," the first museum exhibition in the U.S. by Manjunath Kamath. Based in New Delhi, India, Kamath subversively brings traditional idioms into the contemporary realm with a satirical, self-deprecating wit. Partly derived from miniature painting and other narrative forms and traditions, his work ironically layers personal stories and memories with political and religious references.
Kamath packs fantastical details in his visually arresting compositions, where the borders between the ordinary and the extraordinary, fantasy and lived experience are blurred. He also comments on mass consumer culture with his installation titled, "Second Hand Car Goes to Heaven," and draws viewers into his idiosyncratic world with large-scale paintings and a series of miniature watercolors.
The exhibition is curated by Storm Janse van Rensburg, SCAD head curator of exhibitions.
Reception: Thursday, Oct. 8, 6:30 to 8:30 p.m.
Museum hours:
Sunday, noon to 5 p.m.
Monday, closed
Tuesday, 10 a.m. to 5 p.m.
Wednesday, 10 a.m. to 5 p.m.
Thursday, 10 a.m. to 8 p.m.
Friday, 10 a.m. to 5 p.m.
Saturday, noon to 5 p.m.
Daily admission to the museum is free for all SCAD students, faculty, staff and museum members. The reception and the museum are open to the public with the cost of museum admission.