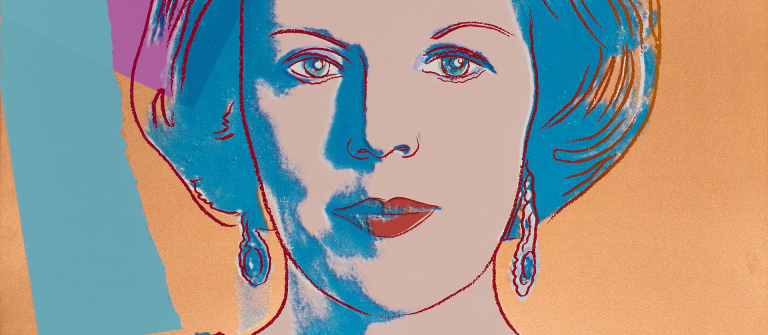 Andy Warhol exhibition: 'Cast of Characters'
Savannah, GA
601 Turner Blvd.
SCAD presents a selection of screenprints by seminal pop artist Andy Warhol (1928-1987) that are among a number of works donated in 2014 to the SCAD Museum of Art by The Andy Warhol Foundation for the Visual Arts in New York.
Warhol is renowned for popularizing the screenprint as a contemporary art form, first using the technique in the 1950s to produce paintings and, later, editioned prints. The large, colorful prints on view depict such public and historic figures as Queen Beatrix of the Netherlands, Jimmy Carter, Sitting Bull and Alexander the Great, and were made by Warhol between 1977 and 1986. 
Museum hours:
Sunday: Noon to 5 p.m.
Monday: Closed
Tuesday: 10 a.m. to 5 p.m.
Wednesday: 10 a.m. to 5 p.m.
Thursday: 10 a.m. to 8 p.m.
Friday: 10 a.m. to 5 p.m.
Saturday: Noon to 5 p.m.
This exhibition is organized by SCAD assistant curator Aaron Levi Garvey and is free for all SCAD students, faculty, staff and museum members. It is open to the public with the cost of museum admission.