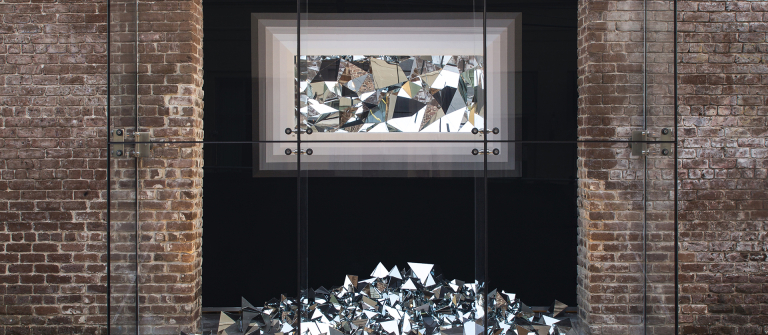 Simon Bilodeau exhibition: 'The End Has Different Stories'
Savannah, GA
601 Turner Blvd.
SCAD presents "The End Has Different Stories," four sculptural installations by Montreal-based artist Simon Bilodeau, created specifically for the "jewel box" exhibition spaces on the façade of the SCAD Museum of Art. Bilodeau creates mysterious, fantastic worlds within a restrained palette of whites, grays, silvers and blacks that juxtapose luxurious objects and debris, mythology and history. These works comment on cataclysmic events that threaten to destroy human civilization. 
For this project, Bilodeau envisions the "jewel boxes" as a series of anthropological museum showpieces, wherein his evocative contemporary sculptures, video works, drawings and paintings are presented in an intentionally archaic display. "The End Has Different Stories" provokes viewers' imaginations by what the artist describes as "constructing a myth in order to make history tangible."
Reception: June 27, 6-8 p.m., presented as part of the SCAD Savannah gallery hop
Museum hours:
Sunday, noon to 5 p.m.
Monday, closed
Tuesday, 10 a.m. to 5 p.m.
Wednesday, 10 a.m. to 5 p.m.
Thursday, 10 a.m. to 8 p.m.
Friday, 10 a.m. to 5 p.m.
Saturday, noon to 5 p.m.
The reception is free and open to the public. The exhibition is free for all SCAD students, faculty, staff and museum members and open to the public with the cost of museum admission.
This exhibition has been curated by SCAD curator Alexandra Sachs.