Press Release
/
Feb. 3
SCAD announces honorees and attendees for 2016 aTVfest in Atlanta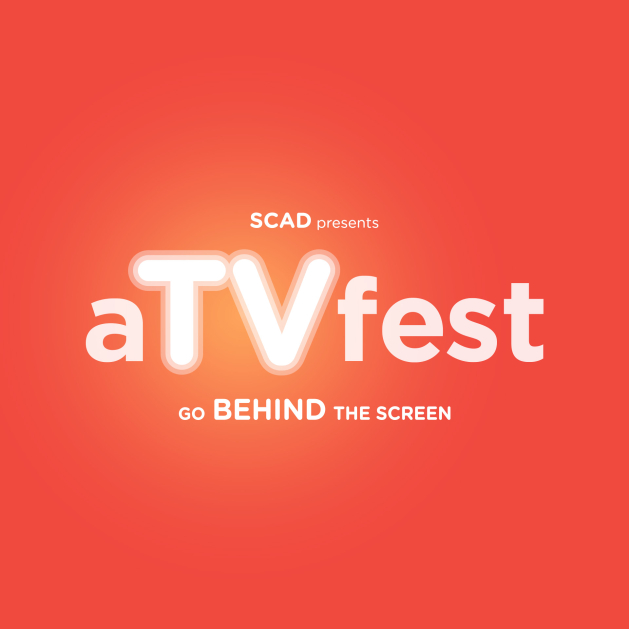 SAVANNAH, Georgia —
The Savannah College of Art and Design (SCAD) announced today its honorees and guests for the fourth annual aTVfest, drawing in industry-leading producers, directors, writers and actors to SCAD venues in Atlanta's thriving midtown.
The festival celebrates preeminent television and media productions and will be held Thursday, Feb. 4 through Sunday, Feb. 7 at several SCAD Atlanta locations, including SCADshow, the Digital Media Center and the main SCAD Atlanta campus at 1600 Peachtree St.
SCAD is honoring top names from television, including Mireille Enos from ABC's new show "The Catch," who will receive the Spotlight Award. Lili Taylor, starring in ABC's "American Crime," will receive the Icon Award. The cast from FOX's "Gotham" will receive the Spotlight Cast Award. All honorees are set to attend screenings of respective episodes.
Attending this year's festival to represent their shows include:
• "American Crime" with actors Trevor Jackson, Connor Jessup, Elvis Nolasco, Joey Pollari, Angelique Rivera, Lili Taylor and Executive Producer Michael McDonald;
• "Banshee" with actors Antony Starr, Ivana Milicevic, Matt Servitto, Matthew Rauch and Executive Producer and writer Adam Targum;
• "Bates Motel" with actor/writer Freddie Highmore, writers Philip Busier, Alyson Evans, Steve Kornacki, Scott Kosar, Erica Lipez, Torrey Speer and Executive Producers and showrunners Carlton Cuse and Kerry Ehrin;
• "The Catch" with Mireille Enos, Peter Kraus, Alimi Ballard, Jay Hayden, Jacky Ido, Rose Rollins, Elvy Yost and Sonya Walger;
• "Class Divide" with director Marc Levin, Producer Daphne Pinkerson and subjects Rosa DeSantiago and Yasemin Smallens;
• "Devious Maids" with Dania Ramirez, Grant Show, Rebecca Wisocky and Executive Producer Sabrina Davis;
• "Ellen's Design Challenge" with designer and SCAD alumnus Bradley Bowers, Expert Craftsman Chip Wade and HGTV executives Loren Ruch and Freddy James;
• "Gotham" with Camren Bicondova, Nathan Darrow, Cory Michael Smith, and Robin Lord Taylor;
• "Grey's Anatomy" with Jason George, Giacomo Gianniotti and Martin Henderson;
• "Grimm" with actors Claire Coffee, David Giuntoli, Russell Hornsby, Reggie Lee, Silas Weir Mitchell, Sasha Roiz, Bitsie Tulloch, Bree Turner and Executive Producers David Greenwalt and Jeff Kouf;
• "How To Get Away With Murder" with Jack Galahee, Charlie Weber and Liza Weil;
• "Lucifer" with Lesley-Ann Brandt, Tom Ellis, Rachael Harris, Joe Henderson, DB Woodside and Showrunner Joe Henderson;
• "Mavis" with director Jessica Edwards;
• "The Mindy Project" with Mindy Kaling, Ike Barinholtz and writers Guy Branum, Lang Fisher, Charlie Grandy, Chris Schleicher, Matt Warburton and Landon Young;
• "The Path" with actors Kyle Allen, Hugh Dancy, Rockmond Dunbar, Amy Forsyth, Emma Greenwell, Sarah Jones, Michelle Monaghan and Executive Producer, writer and creator Jessica Goldberg;
• "Sleepy Hollow" with  actors Zach Appleman, Jessica Camacho, Lyndie Greenwood and Nikki Reed;
• "The Walking Dead with Allana Masterson, Josh McDermitt and Christian Seratos;
• "Uncle Buck" with actor Mike Epps and Executive Producers Brian Bradley, Steven Cragg and Will Packer.
This year's panels with industry experts include: "(n+1) presents: It's All Just Advertising," "The Business of Selling Reality," "Creating Worlds: VFX Panel," "Georgia Film and Entertainment Panel," "Hollywood of the South: Georgia Studios Panel," "Nickelodeon presents 'The Loud House,'" "Post Production: Digital Workflow Challenges," "Relationship Management," "Sketch to Screen: Costume Design," "Spotlight on Casting: Atlanta's Series Casting Directors," "Spotlight on Casting: Pilot Season! Booking the Role," "Talk the Runway with Miss J," "Tough Choices: Building a Video Network From Scratch" and "Transforming Pop Culture Today."  A special panel titled "Behind the Lens: ShondaLand" will include panelists Scott Foley, Kevin McKidd and Tom Verica. The Writers Guild Foundation will present three panels with the writers of "Family Guy," "Futurama" and TGIT (Thursday) with writers from "Grey's Anatomy" and "Scandal."
The current line-up with all attendees is available at atvfest.com.
About aTVfest
Hosted by SCAD, aTVfest is an international event where attendees discover the latest in design, creativity and innovation in television and media production. Join working professionals from all spheres of content production for exclusive panel discussions and workshops. Delve into the latest trends in broadcast, cable, Web, social media and advertising, with the best work showcased for review. Connect and network with the brightest stars in television at award presentations, screenings, premieres and exclusive receptions.
Last year's aTVfest was attended by more than 6,000 people and honored Terrence Howard with the Spotlight Award; Timothy Hutton with the Icon Award and the students of How To Get Away with Murder with the Rising Star Award.
Visit atvfest.com for a complete list of films and screening locations or follow the festival on facebook.com/atvfest and on Twitter @atvfest and use the hashtag #aTVfest.
SCAD: The University for Creative Careers
The Savannah College of Art and Design is a private, nonprofit, accredited institution offering more than 100 academic degree programs in 42 majors across its locations in Atlanta and Savannah, Georgia; Hong Kong; Lacoste, France; and online via SCAD eLearning. SCAD enrolls more than 12,000 undergraduate and graduate students from more than 100 countries. The innovative SCAD curriculum is enhanced by advanced professional-level technology, equipment and learning resources, as well as opportunities for internships, professional certifications and collaborative projects with corporate partners.
In 2015, the prestigious Red Dot Design Rankings placed SCAD in the top four universities in the Americas and Europe. Career preparation is woven into every fiber of the university, resulting in a superior alumni placement rate. In a survey of Spring 2014 SCAD graduates, 97 percent of respondents reported being employed, pursuing further education for both within 10 months of graduation.
For more information, visit the official SCAD blog.
Media Contacts
Steven Wilson/Jeffrey Chassen
BWR Public Relations
212.901.3920/310.550.7776
Steven.wilson@bwr-pr.com/Jeffrey.chassen@bwr-pr.com
Allison Falkenberry
Vice President for Marketing and PR
Savannah College of Art and Design
912.401.6908