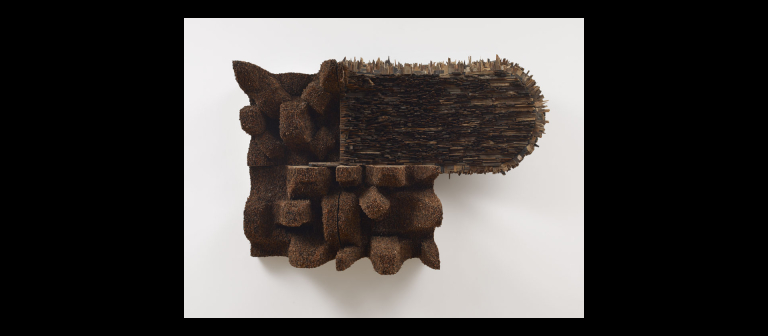 Leonardo Drew exhibition: "Selected Works"
Savannah, GA
601 Turner Blvd.
The SCAD Museum of Art presents "Leonardo Drew: Selected Works," an exhibition of elaborate abstract sculptural installations and compositions as well as selected works on paper. Originating from a rich studio practice, Drew's multilayered sculptures, which are often composed of found objects, wood and fabrics, can be seen as exercises in formalism rooted in the very experience of looking. Simultaneously, these works also explore memory by employing a wide range of material to evoke common elements of the human experience and our diverse personal histories.
Reception: Friday, Sept. 20, 6:30-7:30 p.m., as part of the SCAD Savannah gallery hop
Look Again gallery talk: Thursday, Oct. 17, 5 p.m.
The exhibition, reception and gallery talk are free for all SCAD students, faculty, staff and museum members. Open to the public with the cost of museum admission.