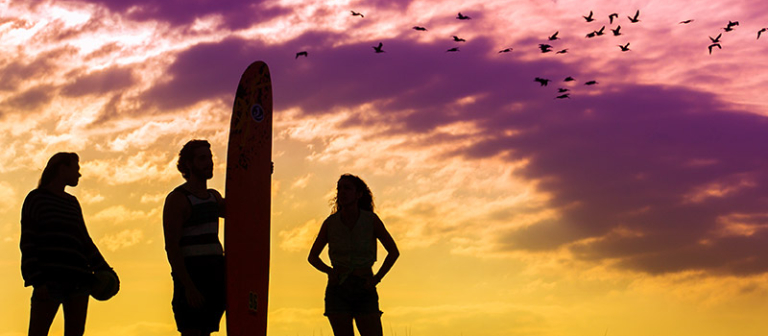 Make waves in the Surf's Up Surfboard Design Challenge
Chart your best design in this juried exhibition and competition open to foundation studies students.
Create two-dimensional surface graphics, digital or analog, for application on an existing surfboard. Designs must be high enough quality to be scaled to full size.
Registration deadline | Friday, Feb. 23, 2018
Submission deadline | Friday, March 2
Exhibition | Monday, March 12-Friday, April 6, Wallin Hall
Reception and awards ceremony | Friday, April 6, 1:30 p.m., Wallin Hall
The winners are announced at the closing reception and awards ceremony.
Registration
To register, email professor David Rousseau at droussea@scad.edu your name, hometown and SCAD email address, and you'll receive contest guidelines.
Foundation studies faculty members who would like to use this challenge as a class project or for an extra-credit opportunity should email a list of participating students and their contact details to professor Rousseau for contest information.
Awards
Two grand prizewinners will have their designs fabricated at full size as well as receive $800 each. The first runner-up receives $500 and the second runner-up receives $300.