Driving
Students, faculty and staff who use a vehicle on SCAD property must adhere to safe driving practices. For security reasons, do not leave items of value visible in parked cars.
Driving in Atlanta
Students, faculty and staff driving in Atlanta should plan ahead for rush hours and congested traffic in the mornings and evenings. Many local news stations and media outlets provide up-to-date traffic reports, such as ajc.com/traffic and wsbtv.com/traffic.
Driving in Hong Kong
All students, staff and faculty are strongly encouraged to use Hong Kong's public transit rather than driving personal vehicles. Parking is not available at SCAD Hong Kong.
Driving in Lacoste
In picturesque Lacoste, all facilities are within walking distance.
Driving in Savannah
All university buildings in Savannah are within driving distance. While traffic laws in Savannah are generally the same as all Georgia traffic laws, Savannah drivers should be aware of pedicabs, horse-drawn carriages, pedestrians and shuttles.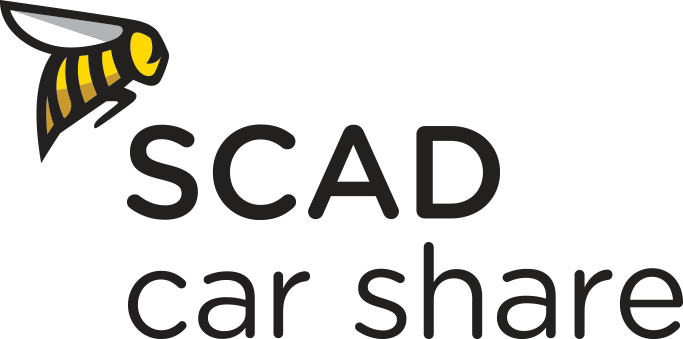 SCAD Car Share
SCAD Car Share, provided by Enterprise, is an easy, automated way to rent a vehicle by the hour or day, or even overnight. Located at the main SCAD Atlanta building in Atlanta and at The Hive in Savannah, SCAD Car Share is available 24 hours a day, seven days a week.
Join
Once approved, you'll receive your membership card in the mail. You will need this card to access SCAD Car Share vehicles.
Reserve
Log in, select the vehicle you want and how long you need it. Use the mobile app to reserve vehicles on the go.
Unlock and go
Hold your membership card over the windshield sensor to unlock the vehicle. The keys will be waiting for you inside.
Learn more about this program and join today!