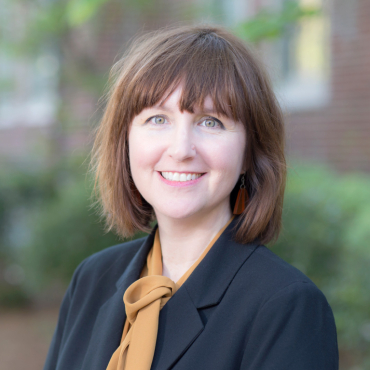 Tracy Cox-Stanton
---
Education
Ph.D., English, University of Florida
M.A., English, University of Florida
B.A., English, University of West Florida
Credentials
Professor of Cinema Studies, 2006–present, Savannah College of Art and Design, Savannah, GA
 
Assistant Professor of English and Director of Media Studies, 2003–06, Kalamazoo College, Kalamazoo, MI
 
Visiting Assistant Professor of English, 2000–03, Kalamazoo College, Kalamazoo, MI
 
Graduate Teaching Assistant, 1993–2000, English Department, University of Florida, Gainesville, FL
Awards, recognitions, and honors
Savannah College of Art and Design $5000 Presidential Fellowship Award, Summer 2016
Scholarship in Sound and Image, Workshop on Videographic Criticism at Middlebury College, Vermont, sponsored by the National Endowment for the Humanities, Summer 2015
Sabbatical Award, Savannah College of Art and Design, Summer 2014
Ambassador Choice Award, Savannah College of Art and Design, March 2012
Savannah College of Art and Design $5000 Presidential Fellowship Award, Summer 2007
Service Learning Course Development Grant, presented by Kalamazoo College, 2001
Excellence in Teaching Award, presented by the University of Florida English Department, 1999
Dissertation Fellowship, presented by the University of Florida English Department, 1999
Excellence in Teaching Award, presented by the University of Florida English Department, 1997
College of Liberal Arts and Sciences Dissertation Fellowship, Summer 1997
Phi Beta Kappa, undergraduate and graduate
University of West Florida's Presidential Leadership Scholarship, 1988–92
Florida Undergraduate Scholar's Award, 1988–92
Organizations
Society for Cinema and Media Studies
Publications and presentations
"'Nearing the Heart of a Film': Toward a Cinephilic Pedagogy," in For the Love of Cinema: Teaching Our Passion In and Outside the Classroom, anthology edited by David Johnson and Rashna Richards. Indiana University Press, Nov. 2017.
"Still Life with Telephone," Visual Arts Research, vol. 40, no. 1, 2014, 19–21.
Editor, The Cine-Files: A Scholarly Journal of Cinematic Studies. www.thecine-files.com. Founded online journal in Spring 2012, producing two issues per year.
"Consuming Distractions in Prix de Beauté [1930]," Camera Obscura 50, vol. 17, no. 2, 2002, 40–67.
"Frankenstein and its Cinematic Translations," in Critical Essays on Mary Wollstonecraft Shelley, ed. Mary Lowe-Evans (New York: G.K. Hall & Co., An Imprint of Simon & Schuster Macmillan, 1998,) 214-229.
"Diary of a Lost Spectator: Carving a Space for Female Desire in Patriarchal Cinema," Spectator [The University of Southern California Journal of Film and Television Criticism], special issue on "Eccentric Consumption," ed. Ellen Strain, vol. 16, no. 1, Fall/Winter 1995, 32-43.
"Flicker and Shutter," featured as part of "Indefinite Visions" program, Alchemy Film and Moving Image Festival, Hawick, Scotland, March, 2017.
"Flicker and Shutter," published in the online peer-reviewed journal [in]Transition: Journal of Videographic Film and Moving Image Studies, 4.2b, 2017.
"'Operating on the Object's Scattered Parts': From the Essay Film to the Video Essay," Society for Cinema and Media Studies Conference, Toronto, Ontario, March 2018.