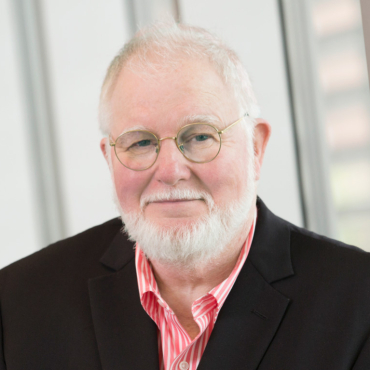 Tom Hardy
Design management professor
---
Education
B.I.D., Auburn University
Credentials
Design strategist operating Atlanta consulting firm Verbal-Visual Framework. Worked with Coca-Cola, Ford, J.P. Morgan, Lenovo, Lowe's, Maytag, Merck, Microsoft, Polaroid, Procter & Gamble, Samsung, Tupperware, Verizon and Xerox.
During seven years of consulting with Samsung on brand-design strategy, helped increase brand equity from US$5.2 billion to US$16.9 billion, building its presence as a global design leader.
Prior to operating consultancy, employed at IBM Corporation as industrial designer and design manager. Ultimately served as corporate manager of the IBM Design Program responsible for worldwide product design and brand identity across 15 design centers in Europe, Japan and the U.S.
Played key roles in development of the original IBM Personal Computer and IBM ThinkPad. Collaborated with preeminent designers Paul Rand, Richard Sapper and Edward Tufte.
Awards, recognitions and honors
IBM model 5150 and IBM Thinkpad 700C, products directly influenced by professor Hardy during his IBM career, are listed among TIME's "The 50 Most Influential Gadgets of All Time," May 3, 2016.
IDSA Gold IDEA (U.S.)
Four I.D. Annual Design Review Awards (U.S.)
iF Design Award (Germany)
Premio Smau Design Award (Italy)
PC Magazine 1992: Innovator (U.S.)
Participant, President Bill Clinton's Roundtable on Design
Jury member, Presidential Design Awards
References in publications such as BusinessWeek, The New York Times and Harvard Business School Publishing/DMI Journal as well as various books including "ThinkPad: A Different Shade of Blue" and "The Race for Perfect"
Fellowship, National Endowment for the Arts
Organizations
SCAD School of Design Advisory Board, Design Management Institute Advisory Council, Worldesign Foundation Board of Trustees,  International Design Conference in Aspen Advisory Board, National Design Awards Committee of Cooper-Hewitt National Design Museum
Publications and Presentations
Publications:
Writings published by AXIS (Japan), Nikkei Design (Japan), FORMdiskurs (Germany), Design (Taiwan), Design Management Journal (U.S.) and Design Issues (U.S.) and Innovation (U.S.)
Presentations:
Industrial Designers Society of America, Design Management Institute, National Endowment for the Arts, United States Information Agency, Japan Society, Columbia University, Pratt Institute, Art Center College of Design, Carnegie Mellon University and Royal College of Art