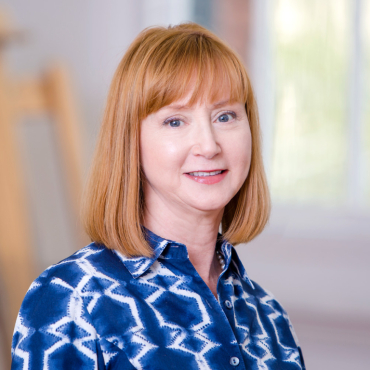 Terry Moeller
Foundation studies professor
---
Education
B.F.A., photography, Sam Houston State University, 1982
M.A., painting, Stephen F. Austin State University, 1987
M.F.A., painting, Stephen F. Austin State University, 1988
Credentials
30' x 6' painting commissioned for the lobby of Sherman Hospital, a new state-of the-art, green facility in Elgin, Illinois; member organizing team for the SCAD Art Materials Trade Show
Awards, recognitions and honors
Artwork represented in numerous private and more than 60 corporate, hospital, government and museum collections including Hunter Museum in Chattanooga, Tennessee, the United States Embassies Collection, the Federal Reserve, Shell Oil, Exxon, McGraw-Hill Publishing, Hallmark Cards, Blue Cross Blue Shield, Boston Mass. General Hospital, Merrill Lynch, and A. G. Edwards
Organizations
Attended the Annual National Art Material Trade Association (NAMTA) Convention, 2008-11
Publications and Presentations
Featured in the Canson / Royal Talens Newsletter 2011, first edition (image reproduction and essay on the use of Rembrandt pastels in landscape drawing).
St. Louis Homes and Lifestyles, August 1997 (reproduction).
A.G. Edwards & Sons' publication, Horizons, 1996 (image reproduction on the cover of publication).
"Land and Sky," St. Louis Post Dispatch, by Carol Ferring Shepley, Jan. 26, 1996.