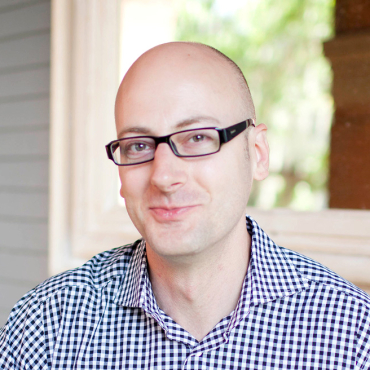 Scott Budzynski
---
Education
Ph.D., art history and criticism, Stony Brook University
University of Arts, Berlin, 2000-2002, DAAD (German Academic Exchange Service) Research Fellow
M.A., art history and criticism, Stony Brook University
B.A., art history and German studies, Aquinas College
Educational Programs Abroad, Bonn, Germany, 1995
Awards, recognitions and honors
DAAD (German Academic Exchange Service) Fellowship for dissertation research at the University of Arts, Berlin, 2000-2002.
Organizations
College Art Association, Association of Art Historians, Participating Member of the European, Architectural History Network, Neuer Kunstverein Gießen
Publications and Presentations
Book:
"Self-Representation in German Art: Culture and the Subject of Narcissism in Images of the Self," Saarbrücken: VDM Verlag, 2008.
Articles:
"Remembering the Future in Subconscious Society: A Conversation with Rosa Barba," in Artpulse, Vol. 6, No. 22 (2015): 46-49.
"Re-Imagining the City: Urban Objects and Amnesia in post-World War II Construction," in Die soziokulturelle (De-)Konstruktion des Vergessens: Bruch und Kontinuität in den Gedächtnisrahmen um 1945 und 1989, ed. Nicoletta Diasio and Klaus Wieland, Bielefeld: Aisthesis-Verlag, 2012: 151-168.
"Evocative Towers: Urban Space in Milan," in Theory for the Sake of Theory, Vol. 2, ed. Efe Duyan, Istanbul: DAKAM Publishing, 2011, 172-181.
"Continuous Spaces: Object and Imagination in Superarchitettura" in Palinsesti: Contemporay Italian Art Online Journal, in the issue: "A New Methodology for the Sixties?," Vol. 1, No. 1 (2011).
"Ikonische Architektur im Paragone zwischen Avantgarde und Kontinuität" ("Iconic Architecture in the Paragone between Avantgarde and Continuity") Gedächtnisparagone - intermediale Konstellationen, ed. Sabine Heiser and Christiane Holm, Göttingen: Vandenhoeck and Ruprecht, 2010: 251-270.
"Projective Memory: The Mathildenhöhe as Cultural Space," in Politische Raumtypen: Zur Wirkungsmacht öffentlicher Bau- und Stadt-Strukturen im 20. Jahrhundert, ed. Ernst Seidl, Göttingen: Vandenhoeck and Ruprecht, 2009: 61-70.
"Eine neue Stadtkrone. Zur Bedeutung und zum Kontext des Bürgerhauses Gießen von Sven Markelius" in Mitteilungen des Oberhessischen Geschichtsvereins Gießen, ed. Manfred Blechschmidt, Michael Breitbach, Eva-Marie Felschow, Susanne Gerschlauer and Dagmar Klein, Neustadt a.d. Aisch: VDS-Verlagsdruckerei Schmidt, 2009: 3-23.
"Narcissism and Memory: Reflections on Slater Bradley" in Populäre Kultur und soziales Gedächtnis: theoretische und exemplarische Überlegungen zur dauervergesslichen Erinnerungsmaschine Pop, (SPIEL 24/2), ed. Christoph Jacke/Martin Zierold, Frankfurt/M.: Peter Lang, 2008: 299-307.
"Doppelgänger: Ernst Ludwig Kirchner's Self-Self-Object Relationship" in Source: Notes on The History of Art, Vol. XXVII Nos. 2/3 (for the issue "Art and Psychoanalysis"), ed. Laurie Schneider Adams, New York: Ars Brevis Foundation, 2008: 18-24.
Conference Papers and Public Lectures:
"'La Nebbiosa' and the Miraculous City" at the Legacy of Pier Paolo Pasolini Conference at Yale University, March 7, 2015.
"The City as Transformative Object of the New" at the American Association of Italian Studies Conference at the University of Colorado Boulder, March 27, 2015.
"The Continuity of the New - Urban Construction in Milan in the 1950s" on the panel "Architecture of Radical Change. Construction, Visual Arts and Design in Italy from 1815-2012" at the Forum for Italian Art History of the Verband Deutscher Kunsthistoriker, Ludwig Maximilians University of Munich, April 3, 2012.
"Evocative Towers: Urban Space in Milan" at the symposium "Archtheo 2011" at the Mimar Sinan Fine Arts University, Istanbul, November 24, 2011.
"Evocative Center and Points of Aggregation" at the conference Agora and Void. The Staging of the Center in Urban Construction in the series un/planbar of the SFB 804 Transzendenz und Gemeinsinn at the Technical University Dresden, June 23, 2011.
"Metropolis and Garden City: Architecture, Meaning and Amnesia in post-World War II Construction" at the Colloque International "La construction de l'oubli" organized by Université de Strasbourg - UMR 7043 "Cultures et sociétés en Europe," Strasbourg, Nov. 27, 2009.
"The City as House: Space and Identity in Casabella and Domus" at the Second Modernist Magazines Project conference "Modernism, Cultural Exchange and Transnationality," University of Sussex, July 14 2009.
"Eine neue Stadtkrone für Gießen. Zur Bedeutung und zum Kontext des Bürgerhauses Gießen von Sven Markelius" at the exhibition opening of "zwölfeinhalb" at the Kunsthalle Gießen, June 5, 2009.
"The Modern City as Memory Structure" on the panel "Space for Thought" at the conference "Building - Designing - Thinking. Third International Alvar Aalto Meeting on Modern Architecture," organized by the Alvar Aalto Academy at the Jyväskylä University, Finland, Aug. 31, 2008.
"Architecture and Meaning in Post-War Modernism - On the Symbolic Function of Space in the 1951 Darmstädter Gespräch" at the conference "Political Spatial Types: On the Impact of Public Building and Urban Structures in the 20th Century," organized by the Guernica Society and the Institute for Art History at the University of Karlsruhe, July 12, 2008.
"Architecture as Image: Concerning the Relationship between Image, Architecture and City" at the colloquium "Image Analysis - Towards an interdisciplinary understanding of the image," organized by the Centro Italo-Tedesco at the Villa Vigoni in Loveno di Menaggio, Italy, June 3, 2008.