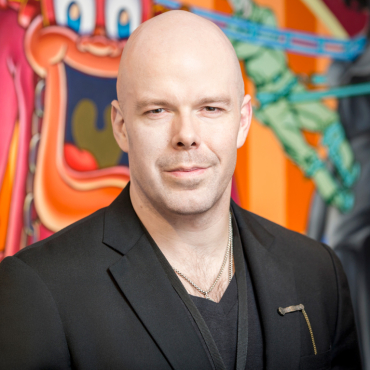 Matthew Maloney
Associate chair, animation
---
Education
B.F.A., computer art, Savannah College of Art and Design, 2002
M.F.A., animation, Savannah College of Art and Design, 2004
Credentials
Maloney directed a film that premiered at the Cannes Film Festival in 2009. He also has worked on projects that screened on five continents and exhibited at the Museum of Modern Art. He has worked on freelance projects in stop motion and 3D digital animation, game design, motion graphics, special effects, and live-event production. He has been involved with screenings at festivals including the London International Animation Festival, the Melbourne International Animation Festival, Black Maria, the Hearts and Minds Documentary Film Festival and Cannes. In addition, he co-produced the touch-table game and Indiecade finalist "Black Bottom Parade."
Awards, recognitions and honors
MT Maloney Custom Jewelry listed in counter-culture press as one of the top five skull ring designers in the world.
Publications and Presentations
"Creative Synthesis: The Anchorite and the Noble Failure," Mezmer, 2010.
"Digital Diegesis," Webvisions Barcelona
"Adventures in Game Design," Webvisions Portland