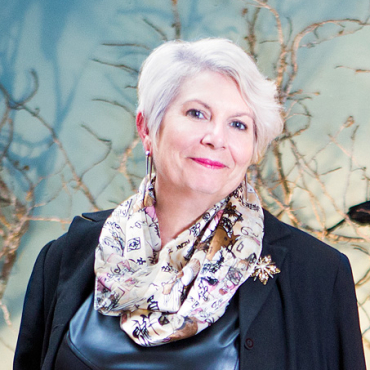 Kelley McClung
M.F.A., lighting and scenic design, University of Minnesota Twin Cities, 2000
B.A., studio art and philosophy (minor), Transylvania University, 1982
Post-Baccalaureate and graduate work, sculpture, digital/new media and art history, University of Kentucky, 1992-94
"Ignition is inspiration, creating combustion from a small spark, and teaching is providing the fuel. Helping others to develop as thinkers, artist and designers."
Kelley McClung | Chair, foundation studies
Awards, recognition and honors
Who's Who of Design Professionals and Architects, 2006
Who's Who of American Women, 2004
Kennedy Center Faculty Fellowship (lighting design), Washington, D.C., 2002
Jury Winner United States Institute for Theatrical Technology Design Exposition, New Orleans, Louisiana, 2002
Jury Winner USITT Design Exposition, Denver, Colorado, 2000
Crisis Point Theatre Grant for "Digital Angel Project," Minneapolis, Minnesota, 2000
Century Lighting Award. University of Minnesota Twin Cities, 1999 and 2000
USA Amateur Boxing Official, Region IV Olympic Official, 1989-94
Arts and Humanities Chair, Kentucky Recreation and Park Society, 1989-92
Organizations
College Art Association
Southeastern College Art Conference (SECAC)
Performance Studies International
Illuminating Engineering Society
International Association of Lighting Designers
America College Theatre Festival, Georgia State Representative 2003-05
United States Institute for Theatrical Technology
Previous Positions
Kelley McClung has been producing time-based media installations and production designs since the late 1980s. These have been seen at the Edinburgh Fringe Festival in Scotland; the Kennedy Center in Washington, D.C.; and in numerous internationa and U.S cities, including: Paris, France; Mainz, Germany; Zagreb, Croatia; Shanghai, China; Minneapolis, Minnesota; Chicago, Illinois; Atlanta, Georgia; Los Angeles, California; and New York, New York. In 2000 she created P.I.G. (Performance Installation Group) in Savannah, Georgia, and in 2008 became a founding member of the Medeology Collective.
Publications and presentations
Presentations:
"The Academy of the Spectacle: Art Education in the Age of Perpetual Apocalypse," SECAC, Richmond, Virginia, 2010
Publications:
Frakcija Performing Arts Journal, PERFORMANCE STUDIES iNTERNATIONAL CONFERENCE #15
"MISPERFORMANCE: Misfiring, Misfitting, Misreading," 2009 World Stage Design catalog, World Stage Design Digital Gallery, Toronto, Canada, 2005
Women by Women catalog, "The Presence of Absence," Mona Bismarck Foundation, Paris, France, 2002
TD&T Summer 2002 Lighting Design for Brecht's "Caucasian Chalk Circle," 2002
TD&T Summer 2000 Lighting Design for Brecht's "Turandot" American Language Premiere, 2000