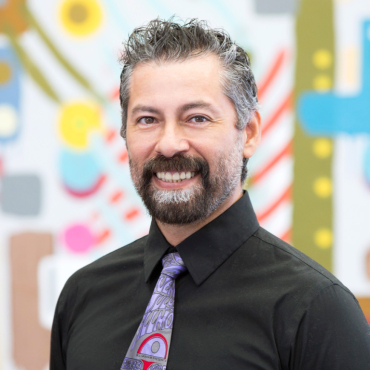 Jose Luis Silva
---
Education
B.A., graphic design and illustration, Universidad del Bajio, 1996
M.F.A., computer art, SCAD, 2001
Credentials
First place, national painting contest, "The Art that Moves Us," Daimler-Chrysler Corporation, Los Angeles, California; grant recipient, Liquitex Excellence in Art Purchase Award Program, national illustration competition, Piscataway, New Jersey
Awards, recognitions and honors
First place image/logo competition, Game Developers Conference, Georgia Department of Economic Development, Atlanta, Georgia; first place, poster competition, "Arts on the River," SCAD, Savannah, Georgia; first place, international poster competition, "Protect our Cultural Heritage," UNESCO, Paris, France; Independent Creative Achievement Award, SCAD, Savannah, Georgia; national recognition, National Council of Science and Technology, "The Best Students of Mexico," Mexico City, Mexico
Publications and Presentations
"Teaching Animation in North America," Anigames Expo, Anigames and Naska Digital, Bogota, Colombia, 2010.
"Animation and Moving Media," Universidad DeLaSalle, Leon, Mexico, 2009.
"Animation and Broadcast Design," Design Week, Tegucigalpa, Honduras, 2006.
"The Process and the Short Animated Film. First Latin American Encounter of Animation," Universidad Veritas, San Jose, Costa Rica, 2005.
"Animation and the School of Film and Digital Media at SCAD," San Jose, Costa Rica, 2004.
"Natural Filters," Asia International Education Center, EC Multimedia Technology, Taipei, Taiwan, 2002.