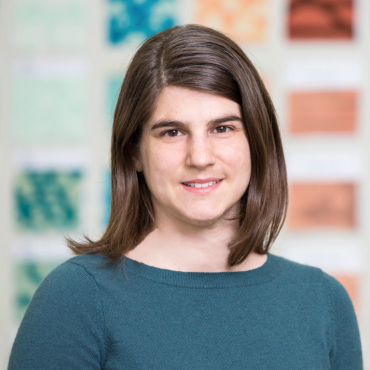 Jennifer Moss
---
Education
B.F.A., art, Western Michigan University, 2007
M.F.A., fibers, Savannah College of Art and Design, 2014
Awards, recognitions and honors
Best of Show at Fantastic Fibers in 2010, the 2011 London International Creative Competition Shortlist and the 2013 student Niche Award for decorative fiber
Organizations
She has participated in residencies in Paducah, Kentucky and at Society for Contemporary Craft in Pittsburgh, Pennsylvania.
In addition to her studio practice, Moss teaches part time at Savannah College of Art and Design and travels to give short workshops in various fiber techniques, particularly felting and natural dyeing. 
In 2014 she co-founded Sulfur Studios in Savannah, Georgia.
Publications and Presentations
Published in 500 Felt Objects from Lark Books and the upcoming title Worldwide Colours of Felt.