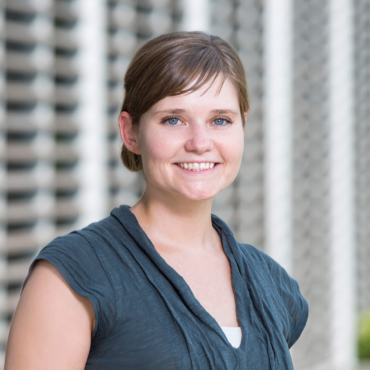 Diana Reichenbach
---
Education
B.A., anthropology, University of Florida
B.S., telecommunications production, University of Florida
M.F.A., animation and digital arts, University of Southern California
Credentials
Award-winning multimedia artist with experience leading global large-scale immersive projects in Los Angeles, California.
Has built, managed and contributed to multidisciplinary teams within professional media and educational sectors.
Art director for apps, e-books, interactive exhibits, TV commercials and architecturally integrated displays.
Awards, recognitions and honors
Fulldome UK 2014, "Best Use of Dome" award for the film "Infinite Horizons"
Eighth Fulldome Festival Zeiss-Planetarium, Jena, Germany, 2014, film finalist
First Russian Fulldome Festival, 2013, "Science, Art, and Culture" award for "0.1"
DomeFest 2012, "Best Student Film" award for "0.1"
ONE Country ONE Film — Apchat-Issoire International Film Festival 2011, "A Moment of Silence" selected to represent the U.S.
Recommended artist, milpersonascontalento.com, 2011
Ourense International Film Festival, Special Mention of the Jury for "A Moment of Silence," 2010 
Student Academy Awards 2009, regional finalist, "Harmonics"
Publications and Presentations
Commissioned work
"Light City Baltimore: Neighborhood Lights," an immersive community arts program organized by the Baltimore Office of Promotion Arts, Maryland, March 28–April 3, 2016.
Thirty-minute looping video art installation for the lounge of the Virgin Atlantic Clubhouse, Los Angeles International Airport, California, 2015.
Selected exhibitions
Burning Man Fulldome Experience by Immersive Media Experiences, "Infinite Horizons," Burning Man Festival, Black Rock City, Nevada, 2016.
"The Space Odyssey" a fulldome planetarium show with visuals from "Infinite Horizons," "Tren Italia" and "0.1," by Mooncake orchestra, Moscow Planetarium, Russia, 2015.
Beacons Festival, custom animated projection, North Yorkshire, UK, 2014. 
"Pageant of the Cosmos," presented by Adult Swim, Bonnaroo Music and Arts Festival, Manchester, Tennessee, 2013.
Anima Mundi 2009, Rio de Janeiro, São Paulo, Brazil.
Publications
"Losing Time and Space: Experiencing Immersion," chapter in "Space, Time and the Limits of Human Understanding," edited by Giancarlo Ghirardi and Shyam Wuppuluri, 502–512, Springer International Publishing, 2016.
Client liaison, creative director and project manager, "How the Heart Works" an interactive e-book created by graduate students at the University of Florida in partnership with UF Health Shands Children's Hospital, 2015.
"The Future of Visual Music," animationstudies 2.0, Society for Animation Studies, 2013.
Selected presentations
"Designing for Domes: Finding the Center," fulldome symposium, Singapore, 2016.
"Art and Technology: Designing a Game," part of the Designing Your Creative Future workshop series, presented by the Florida Alliance for Arts Education and University of Florida Digital Worlds Institute, Gainesville, Florida, 2015.
Panelist, "Opening Minds: People Who Make Video Games," LiveVibeTV season 4 at Digital Worlds Institute, Gainesville, Florida, 2014.
Guest speaker, Eighth Fulldome Festival, Zeiss-Planetarium in Jena, Germany, 2014.
"Immersive Space as a Channel for Communication," presented at "Redefining Animation," 25th Annual Conference, Society for Animation Studies at the University of Southern California, Los Angeles, California, 2013.
"Immersive Space as a Channel for Communication," part of ARTalks at Bowling Green State University, Ohio, 2012.
Guest filmmaker, "0.1. Exploring Perceptual Identity Thru Digital Media," DomeFest 2012, Baton Rouge, Louisiana.
Panelist, "Art and Education in Fulldome," DomeFest 2012, Baton Rouge, Louisiana.