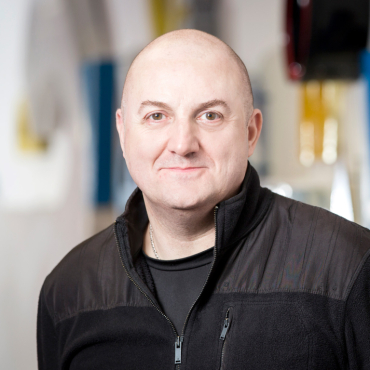 Alessandro Imperato
Motion media design professor
---
Education
B.A. (Honors), fine art, University of Gloucester, 1993
M.F.A., social history of art, Leeds University, 1995
Higher Education Teaching Certificate, Level III, SEDA, Keele University, 1999
Ph.D., History, Theory and Practice of Visual Arts, Keele University, 2001
Publications and Presentations
Presentations/performances
"Conspiracy Coda Joy," live video performance at the New Media Caucus, Live Cinema Summit at the 98th College Art Association Conference, Columbia College, Chicago, 2010.
"Going (Now) here," installation and live video performance at Muse: Art and Technology Week, Jepson Center for the Arts, Savannah, Georgia, 2010.
"Shifting Ground and Desert Storm," live video performance installation, Art Basel Miami 09: "Sculpt Miami and Art Rouge" group exhibition, Miami, Florida, 2009.
"VJ Praxis: Media Re-Mixing, Copyright and Expropriating the Spectacle," a VJ performance for the panel VJ Jam: Collaborations in Live Audio/Video Performance, SECAC, Mobile, Alabama, 2009.
"Mis-Performance - Media Mediums," live media performance with the Medeology Collective at the Performance Studies International Conference in Zagreb, Croatia, 2009.
"Digital Concretism," live performance of abstract animation and motion design content at SIGGRAPH-08 over a period of four days, 2008.
Publications
"Media Remix: Copyright, Expropriation and Representation," in Journal FRAKCIJA, No. 50, 2009.
"Medeology Modus," in Journal FRAKCIJA, No. 50, 2009.
"The Dialogics of Chocolate," Global and Local Art Histories, edited by Celina Jeffreys and Gregory Minissale. Cambridge: Cambridge Scholars Publishing (2007).