Partnership
Every year, SCADpro generates more than 50 discrete industry-sponsored projects across 40 disciplines, pairing innovative companies with the brightest creative students, alumni, and professors.
SCAD students are the designers, thinkers, and influencers of tomorrow. We integrate multiple disciplines, offering partners innovative concepts and solutions. We research, develop, and deliver polished and professional results all within an academic setting.
Program structure
Projects are scheduled during 10-week quarters, according to the SCAD academic calendar, and are developed at least one quarter in advance. Partners will participate by meeting with their SCAD teams at least three times to deliver design briefs, conduct midpoint reviews, and attend final presentations of concepts and deliverables.
Sponsored course
Customized curriculum
Facilitated by:
Two lead faculty members
Duration:
10 weeks
Open to:
Select upper-level SCAD students; multiple SCAD disciplines
Assets:
All intellectual property will be transferred.
SCADpro connects leading companies and the brightest creative minds. Explore the incredible partnerships that have been created with SCADpro.
3M • Abercrombie & Fitch • Adobe • Airbnb • Amazon • Asia Miles • AT&T • BASF • Belk, Inc. • Berkshire Hathaway • Bic Graphic North America • BMW • Chanel • Chick-fil-A • CNN • Colgate • Commonwealth Bank of Australia • Delta Air Lines • Dillard's • Disney • Electronic Arts • Fisher-Price • Ford • Fossil Group • General Electric • Gulfstream • Hallmark • Hasbro • Hershey • HSBC • Hymer • IKEA • J.C. Penney • Kendra Scott • Kroger • L'Oréal • Li & Fung • Liberty Mutual • Lowe's • Mattel • Mercedes-Benz • Microsoft • Motorola • NBCUniversal • Oculus • Philips • Porsche • Procter & Gamble • Reebok • Samsung • Sears • Steelcase • Target • The Home Depot • Turner Broadcasting • Twenty-First Century Fox • Uber • Unicef • Volvo • Whole Foods Market • YouTube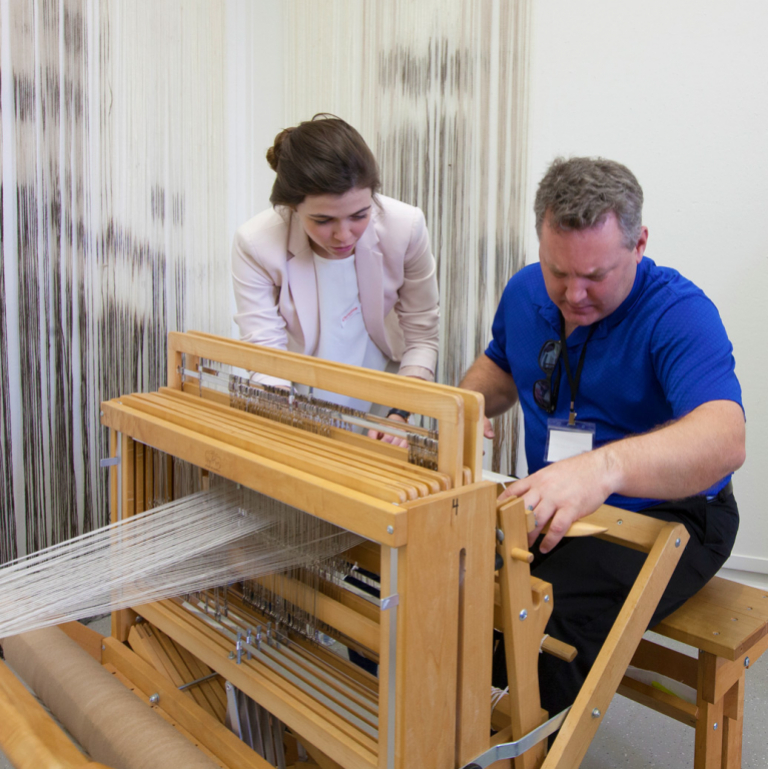 SCADpro experience
Partner with SCADpro experience to leverage skills, inspire change, refine existing business acumen, drive creative solutions, and deliver results. With limitless learning opportunities and programs curated by a team of accomplished SCAD faculty members, SCADpro experience transforms professionals into the world's preeminent influencers.
Tap into our global perspective
SCADpro collaborations or education needs can be hosted at any SCAD location worldwide. Across the U.S., Europe, and online, SCAD students, alumni, and partners have access to cutting-edge resources and instruction by accomplished faculty.