Experience
SCAD experience transforms professionals into the world's preeminent influencers through integrated and in-depth learning with immediate impact. By offering more than 40 strategic art and design majors at global locations and online, SCADpro provides customizable programs to any business or organization.
Program structure
Explore limitless learning opportunities in fields such as collaboration, augmented and virtual reality (AR and VR), user experience design (UX), service design, and design thinking.
Executive immersion
Customized workshop
Facilitated by:
Two lead faculty members
Duration:
Three to five days
Accommodates:
Up to 20 participants
Explore limitless learning opportunities at global SCAD locations.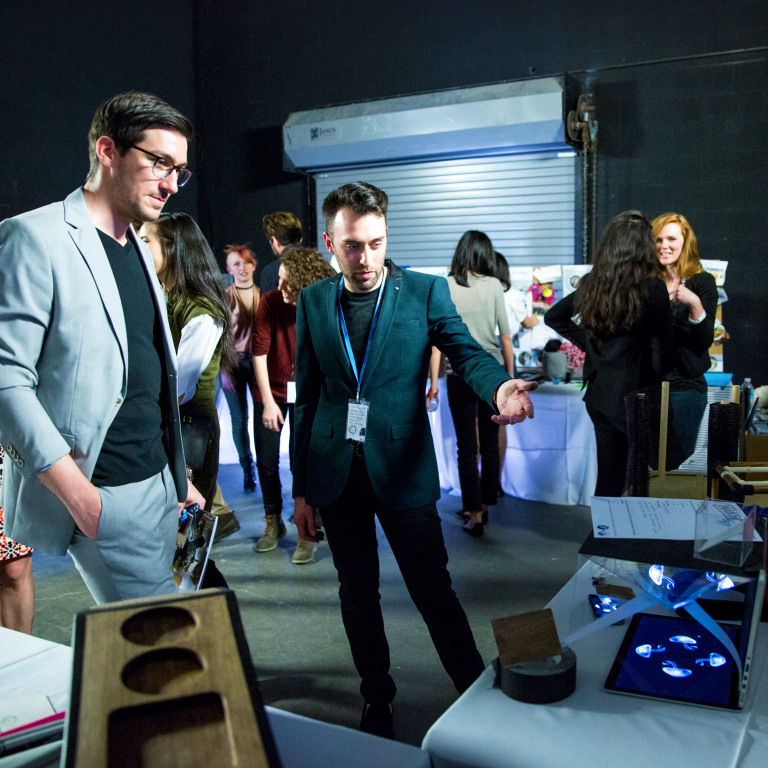 Work with us through a SCADpro partnership
By collaborating with SCAD students, the designers, thinkers, and influencers of tomorrow, partners are offered innovative concepts with professional solutions. We recruit multidisciplinary student teams dedicated to delivering results all within an academic setting.
Tap into our global perspective
SCADpro collaborations or education needs can be hosted at any SCAD location worldwide. Across the U.S., Europe, and online, SCAD students, alumni, and partners have access to cutting-edge resources and instruction by accomplished faculty.