Press Release
/
July 23, 2012
SCAD student An Le wins Vogue's New Exposure photography contest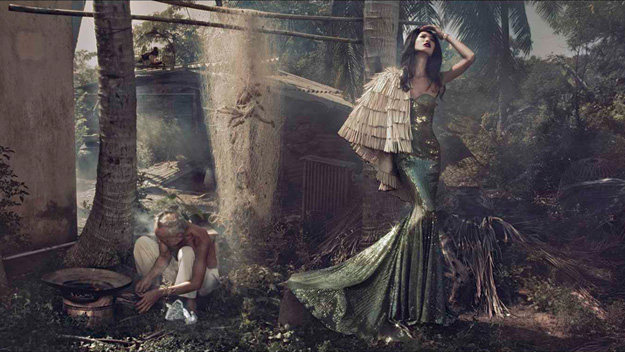 SCAD photography senior An Le was declared the grand-prize winner of Vogue's first New Exposure photography contest at a ceremony July 11 in New York City. The contest, sponsored by RED Cameras and Bottega Veneta, attracted more than 500 entries from across the country.
"The goal of New Exposure was to pinpoint key emerging talent in the fashion photography field and do what we can to help them succeed," Vogue Photography Director Ivan Shaw said. Le, age 22, "defines promise," Shaw added.
$50,000 prize package
Le's prize package includes $10,000, a yearlong mentorship with Management Artists, a RED EPIC-X camera, and the opportunity to shoot an exclusive project for Bottega Veneta. The package is valued at $50,000.
A native of Ho Chi Minh City, Le was in Vietnam when he got the news that he was one of the finalists. "A part of the final project was that I had to shoot a fashion story. Unfortunately I had never worked in Vietnam before and I had no team of my own. Nevertheless, I pushed through with the great help from my friends."
SCAD's role
Le credits SCAD for helping him finish the project under such tight time constraints. "SCAD taught me about meeting deadlines and working under pressure. It also taught me about collaboration and how to interact in a big collaborative setting. Moreover, going to school with all kinds of creative classes gave me the chance to develop my personal style and my own aesthetic."
"I'm excited, very honored, and a little nervous," he said. "The pressure's on now."
SCAD: The University for Creative Careers
The Savannah College of Art and Design is a private, nonprofit, accredited institution conferring bachelor's and master's degrees at distinctive locations and online to prepare talented students for professional careers. SCAD offers degrees in more than 40 majors.