Press Release
/
Aug. 7, 2012
SCAD partners with Bon Appetit, the leader in sustainable food service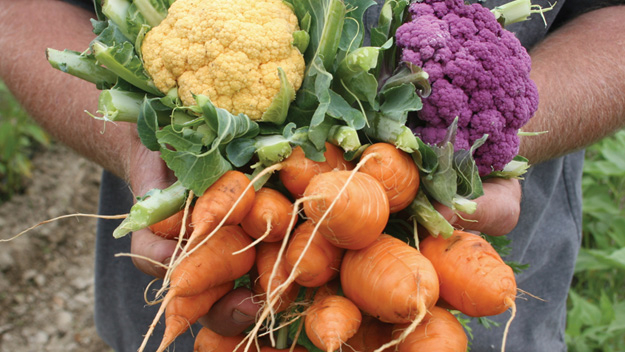 SAVANNAH, Georgia —
The Savannah College of Art and Design has launched an initiative to provide students, faculty and staff locally sourced, sustainable and organic foods. By partnering with Bon Appétit Management Company, the model for sustainable food service nationwide, SCAD firmly planted itself among institutions that are enhancing their environment and performance through food. In taking this intentional step to offer its students the best possible dining options, SCAD joins trailblazers such as Yahoo!, Starbucks and Twitter, who also have partnered with Bon Appétit.
Through Bon Appétit's commitment to sourcing many of its ingredients within 150 miles of its client, the SCAD Savannah and SCAD Atlanta locations will have access to the freshest food possible. Drawing on the products of up to 40 local farms, SCAD students will enjoy hormone-free dairy, free-range chicken, crate-free pork, grass-fed beef and the choicest Georgia-grown organic vegetables.
New options
Industry experts such as the Union of Concerned Scientists, for example, estimate that antibiotics used in livestock production account for 70 percent of the antibiotics that Americans consume. Given the prevalence of these and other additives in the food chain, the new options offered at SCAD are truly a rarity on most menus.
"Bon Appetit's commitment to local sourcing, their chef-driven philosophy of making food from scratch, and commitment to healthy, sustainable food options will help foster the creative energies within the SCAD community," said David Pugh, SCAD dean of students. "We look forward to the positive effect this significant change will have on the SCAD student experience. Bon Appetit's revolutionary approach to university dining is already changing how we eat."
Awesome cafeteria!
Feedback from students has been overwhelmingly positive. "This cafeteria is AWESOME?There is so much variety," said one Rising Star student via the social media site, Tumblr.
In the two months since Bon Appétit began servicing SCAD dining facilities, the university has sold more meal plans to faculty and staff than it did in the previous three years combined. Reflecting SCAD's commitment to offering its students the best, from technology to faculty, these changes extend beyond the plate. Students can expect to see exclusive offerings like self-service foods that are both healthy and convenient, as well as special selections such as gluten-free, vegan and vegetarian meals. Additionally, SCAD dining facilities plan to roll out their own unique cuisines, with chefs tailoring meals for unique dietary needs.
SCAD's new dining options will be available this fall at all of its dining facilities, including those that are open to the public.
SCAD: The University for Creative Careers
The Savannah College of Art and Design is a private, nonprofit, accredited institution conferring bachelor's and master's degrees at distinctive locations and online to prepare talented students for professional careers. SCAD offers degrees in more than 40 majors.