Press Release
/
Dec. 5, 2012
Internationally renowned architect Antoine Predock to keynote AIAS FORUM 2012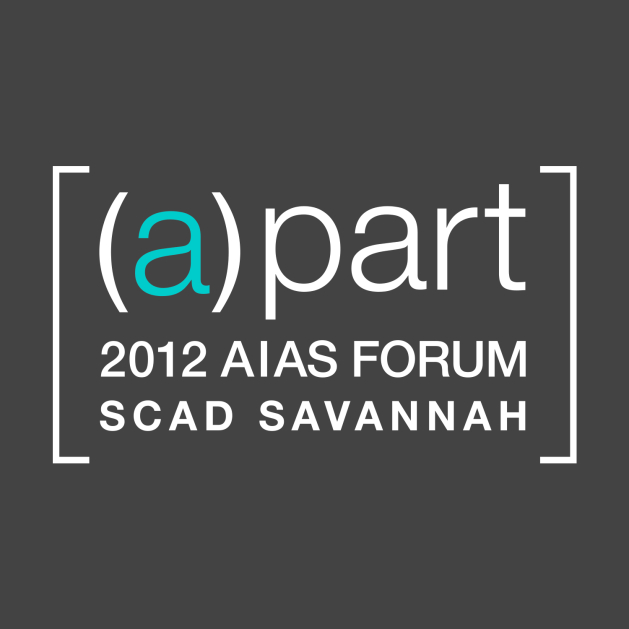 SAVANNAH, Georgia —
The American Institute of Architecture Students (AIAS) and the Savannah College of Art and Design (SCAD) are pleased to announce that architect Antoine Predock, FAIA, will serve as the keynote speaker for AIAS FORUM 2012. The event is scheduled for Dec. 29, 2012-Jan. 1, 2013 in historic downtown Savannah, Ga., home to the nation's first planned city and largest National Historic Landmark District.
Predock is the principal architect for Antoine Predock Architect, PC, based in Albuquerque, N.M., with offices in Los Angeles and Taipei, Taiwan. A son of the expansive desert Southwest, Predock is known for a design aesthetic that honors the surrounding physical environment, creating a symbiotic relationship among the client, building and natural world. His projects span a diversity of styles and uses, from the famed residential Turtle Creek House in Dallas, Texas, to Petco Park, home of the San Diego Padres Major League Baseball team. Current projects of note include the Canadian Museum for Human Rights in Winnipeg, Manitoba, Canada, and the National Palace Southern Museum in Taipei.
Predock has been recognized with numerous design awards, including the Rome Prize, the American Architecture Award, the Cooper-Hewitt National Design Museum Lifetime Achievement Award and the AIA Gold Medal, the highest honor an architect can receive from the American Institute of Architects.
"We're very excited to be hosting Antoine Predock at the AIAS Forum," said SCAD architecture professor and AIAS Forum 2012 faculty adviser Anthony Cissell, Associate AIA. "Predock's work has had a tremendous impact on the built environment for more than 40 years, and the opportunity to gain insight into the design thinking of such a significant architect will be a highlight of the entire conference."
AIAS FORUM is the annual meeting of the American Institute of Architecture Students and a global gathering of the world's top architecture and design students. The event provides students with the opportunity to learn about important issues facing architectural education and the profession, to meet students, educators and professionals with common interests, and to interact with some of today's leading architects through keynote addresses, tours, workshops and seminars.
SCAD is the host of this year's event, offering attendees unique learning and networking opportunities in the heart of historic downtown Savannah. Professors from the university's highly lauded School of Building Arts will lead sessions and tours highlighting the area's remarkable architecture, interior design and urban landscapes that span more than four centuries.
The SCAD School of Building Arts includes the allied disciplines of architecture, urban design, historic preservation, interior design, architectural history and furniture design, encompassing approximately 1,200 students.
SCAD offers a professional Master of Architecture degree and is accredited by the National Architectural Accrediting Board. The SCAD architecture program offers students a unique art and design context, teaching traditional architecture concepts against the backdrop of SCAD's other distinct art and design degree programs. Architecture studies at SCAD engage students in multi-disciplinary learning and celebrate the increasingly global culture of design.
Registration for AIAS FORUM 2012 is still open. For more information and to register, visit aias.org.
SCAD: The University for Creative Careers
The Savannah College of Art and Design is a private, nonprofit, accredited institution conferring bachelor's and master's degrees at distinctive locations and online to prepare talented students for professional careers. SCAD offers degrees in more than 40 majors in Savannah and Atlanta, Georgia; in Hong Kong; in Lacoste, France; and online through SCAD eLearning.
For more SCAD news, follow:
twitter.com/scaddotedu • facebook.com/scad.edu • instagram.com/scaddotedu • youtube.com/aboutscad • pinterest.com/scaddotedu • scad.tumblr.com
About AIAS
The American Institute of Architecture Students (AIAS) is an independent, nonprofit, student-run organization dedicated to providing unmatched programs, information, and resources on issues critical to architectural education. The mission of the AIAS is to promote excellence in architectural education, training and practice; to foster an appreciation of architecture and related disciplines; to enrich communities in a spirit of collaboration; and to organize students and combine their efforts to advance the art and science of architecture.