Press Release
/
May 26, 2020
SCAD celebrates digitally with speaker Alicia Keys and emcee Rachel Brosnahan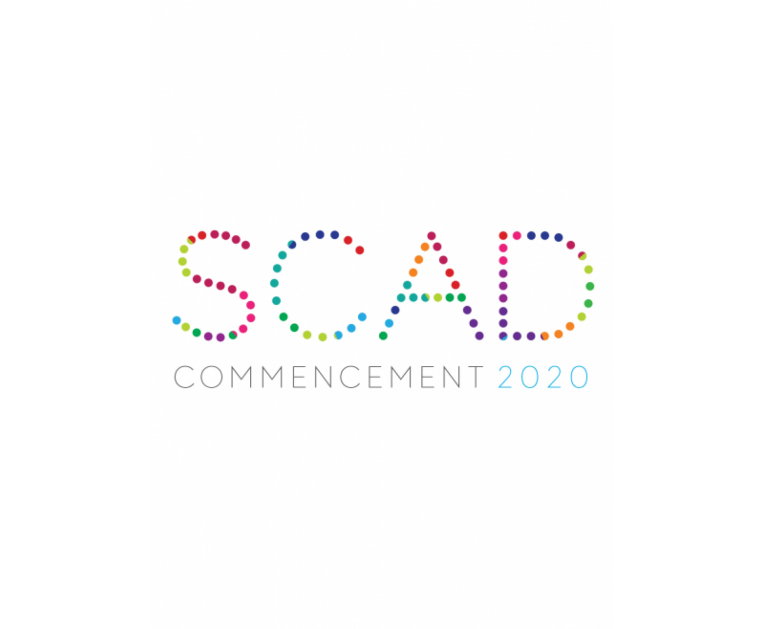 Live-streaming event honors grads on May 30 with next-gen customizable features
The Savannah College of Art and Design (SCAD) congratulates the SCAD Class of 2020 with a digital commencement experience personalized for each graduate, featuring speaker Alicia Keys and host Rachel Brosnahan.
The high-energy live-streaming event at 10 a.m. ET, Saturday, May 30, will be simulcast on YouTube and scad.edu/commencement in an innovative celebration worthy of SCAD, the world leader in creative education. SCAD is collaborating with Google, a SCADpro partner, on the streaming delivery and support services. Digital agency DEFINITION 6 partnered with SCAD to create the leading-edge platform that all members of the SCAD Class of 2020, their families, friends, and professors can personalize with digital content for a custom experience.
Alicia Keys will deliver the commencement address to more than 3,000 SCAD graduates and their families all over the globe. Keys just released her book More Myself: A Journey, which is a New York Times best-seller. The book describes her journey from self-censorship to full expression, and serves as an inspiration for overcoming challenges to realize one's full creative potential.
Award-winning actor Rachel Brosnahan will emcee the event. Brosnahan's portrayal of aspiring stand-up comedian Midge Maisel in Amazon Prime Video's The Marvelous Mrs. Maisel has earned her an Emmy Award and two consecutive Golden Globes. She is also a dedicated advocate for homeless youth, joining the board of The Covenant House in 2018.
The digital commencement lineup features special performances, guest appearances, and virtual drop-ins on SCAD graduates as they celebrate at home. The university's outstanding graduates across locations, representing SCAD's internationally top-ranked programs including interactive design and game development, interior design, film and television, advertising, graphic design, design management, and more, will deliver snappy speeches and be celebrated with sizzle videos showcasing their ingenuity and creativity.
"In a season of great uncertainty, I am certain of one truth above all: None of us at SCAD shall ever forget the spring of 2020," said SCAD President and Founder Paula Wallace. "Earning a SCAD degree is a supremely difficult achievement, requiring an intense and sustained degree of study and focus, and our students have accomplished that feat during the greatest social change in a generation. That is not merely remarkable. It is heroic."
SCAD graduates and their friends and family have the opportunity to customize commencement by uploading photos, videos, quotes, and more to create a curated viewing page and digital yearbook. The personalized graduation video, generated with select content that graduates uploaded to their page, celebrates their favorite moments during their time at SCAD and can be posted and shared to their social media platforms with #SCAD2020.
On commencement day, the customizable features will create a bespoke streaming experience for each graduate as their personalized pages become viewing rooms where they can watch the event with family and friends. Graduates also received a "Party in a Box" containing props, favors, and SCAD merchandise to add to their at-home celebrations.
"At SCAD, we teach user experience design, animation, motion media design, and a panoply of other programs of study that lead digital industries, so when we knew we were going virtual, we had to think in terms of the technical aspect as well as design aesthetics," said Brad Grant, senior vice president for technology and development.
"Customization, dynamic design, and personalization were elements we considered in an intentional and thoughtful manner. Our students have already shared more than 50,000 pieces of meaningful content to make their graduation moments unique and tailored expressly to them."
SCAD Outstanding Graduates 2020
Atlanta
Valedictorian
Jessica Ma
B.F.A. interior design
Macau
Salutatorian
Debbie Onyibe
B.F.A. advertising
Lagos, Nigeria
Excelsus Laureate
Mahalia Latortue
M.F.A. film and television
West Hempstead, New York
Savannah
Valedictorian
Mercedes Khumnark
B.F.A. interactive design and game development
Las Vegas, Nevada
Salutatorian
Corbin Bumeter
B.F.A. sound design
Belmont, North Carolina
Excelsus Laureate
Zara D'Souza
M.A. design management
Bangalore, India
Hong Kong
Valedictorian
Guen Alas
B.F.A. graphic design
Manila, Philippines
Salutatorian
Maevie Lynn Tjahyadi
B.F.A. fashion marketing
and management
Tangerang, Indonesia
Excelsus Laureate
Justin Li
M.A. graphic design and
visual experience
Hong Kong
---
SCAD the University for Creative Careers
The Savannah College of Art and Design is a private, nonprofit, accredited university, offering more than 100 academic degree programs in more than 40 majors across its locations in Atlanta and Savannah, Georgia; Lacoste, France; and online via SCAD eLearning.
SCAD enrolls more than 15,000 undergraduate and graduate students from more than 100 countries. The innovative SCAD curriculum is enhanced by advanced professional-level technology, equipment, and learning resources, as well as opportunities for internships, professional certifications, and collaborative projects with corporate partners. In 2019, the prestigious Red Dot Design Rankings placed SCAD as the No. 1 university in the U.S. and in the top two universities in the Americas and Europe for the third consecutive year. Career preparation is woven into every fiber of the university, resulting in a superior alumni employment rate. In a study of Spring 2018 SCAD graduates, 99% were employed, pursuing further education, or both within 10 months of graduation.