Press Release
/
May 12, 2015
SCAD alumni films to appear at Cannes Film Festival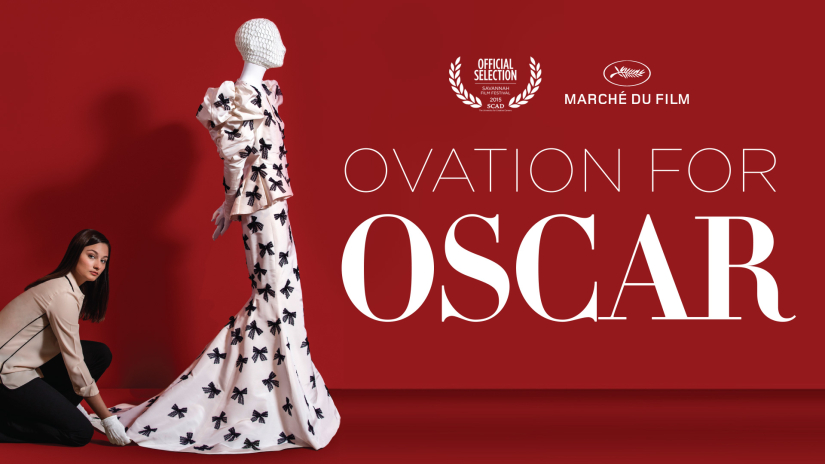 SAVANNAH, Georgia —
The Savannah College of Art and Design congratulates the alumni whose films were selected to be a part of the Cannes Film Festival from May 13 to May 24.
"Ovation for Oscar" will premiere at the La Marché du Film, and documents the creation of the first posthumous museum tribute to legendary designer Oscar de la Renta. Capturing de la Renta's friendship with SCAD that encompassed more than a decade, the film is told from the perspective of student and former ODLR intern Sloane Mayberry and includes interviews with university faculty, students and alumni as well close friends of the late designer.
The 21-minute film was created by SCAD film and television students and alumni: producer Tyler Reid; director by Ryan Curtis; editors Hanny Purnomo Boyer, Craig Boyer and Laura Minto and director of photography Zach Graber.
"Too Cool for School" and "Mediterranea," will be featured in the International Critics' Week (Semaine de la Critique) competition. Both are eligible for several prizes and awards that will be announced during the closing ceremony on Thursday May 21.
"Too Cool for School," directed by Kevin Phillips (B.F.A., film and television, 2005), produced by Jett Steiger (B.F.A., film and television, 2006), and written by Ben Collins (B.F.A., film and television, 2005), is one of 10 short films selected from 1,750 screened entries for the short and medium-length films in competition. This is the first SCAD film to screen as an official selection at Cannes. The 11-minute film follows an apathetic teenager through a nightmarish episode of youth.
"Mediterranea," by Jonas Carpignano is one of seven feature-length films selected from 1,100 screened entries. Wyatt Garfield (B.F.A., film and television, 2007) was director of photography for the feature. The film runs for one hour and 47 minutes and tells the story of a man in search of a way to provide for his sister and his daughter. He takes advantage of his position in an illegal smuggling operation to get himself and his best friend Abas off of the continent.
"SOUTHSOUTHWEST" will appear in the Short Film Corner, a rendezvous for filmmakers organized by the Festival de Cannes. Madison Hamburg (B.F.A., film and television, 2014) wrote, produced, and directed the film, which has appeared at several film festivals, including the Savannah Film Festival, the LA Independent Film Festival and the Palm Beach International Film Festival.
These films are proof positive that SCAD graduates are accomplished, in every sense of the word. They produce exemplary works that are screened at celebrated festivals across the globe, and they work for some of the most venerable organizations and companies in the world. From starring roles in blockbuster films and critically acclaimed television shows, to working on much-lauded epics and festival circuit darlings, SCAD students shine bright.
SCAD: The University for Creative Careers
The Savannah College of Art and Design is a private, nonprofit, accredited university conferring bachelors and master's degrees at distinctive locations to prepare talented students for professional careers. With over 30,000 alumni worldwide, SCAD offers degrees in more than 40 majors, as well as minors in more than 60 disciplines. SCAD provides life changing higher education and unparalleled career preparation.
For more than 35 years, SCAD has offered the most comprehensive and relevant range of degrees and coursework in the entertainment arts to educate filmmakers, television professionals, animators, sound designers, visual effects and motion media artists, production designers, actors, visual storytellers, and more.
At locations in Savannah and Atlanta, Georgia; in Hong Kong; in Lacoste, France; and online through SCAD eLearning, the diverse student body consists of nearly 12,000 students, from across the United States and more than 100 countries. SCAD's innovative curriculum is enhanced by advanced, professional-level technology, equipment and other learning resources. The university, students, faculty and alumni have garnered acclaim from respected organizations and publications worldwide including Time, Vogue Magazine and U.S. News & World Report. For more information, visit the official SCAD blog.