Press Release
/
July 11, 2014
SCAD first in state to host historic Women's Golf National Championships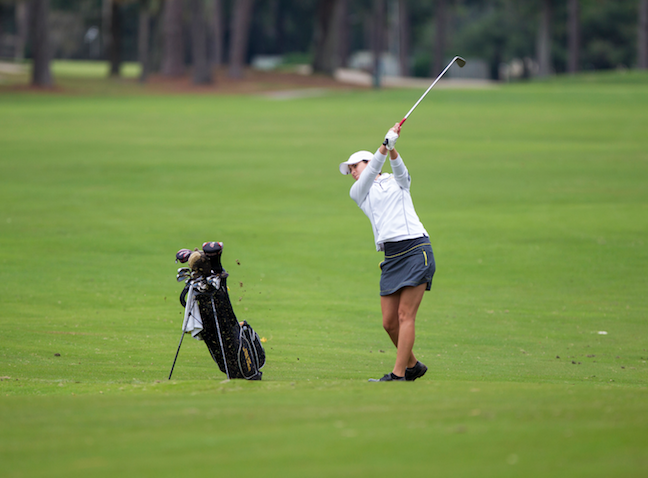 SAVANNAH, Georgia —
The Savannah College of Art and Design (SCAD) is set to make state history. The university will host the 2015 and 2016 National Association of Intercollegiate Athletics (NAIA) Women's Golf National Championships in Savannah, Georgia. This will be the first time a college in the state of Georgia hosts this prestigious competition.
"Our city of Savannah is a historic treasure for this country and will serve as one of the finest locations for this competition," said Doug Wollenburg, SCAD director of athletics.  "We know firsthand that the students at SCAD thrive in this rich and diverse community. We are confident that all the student athletes will benefit from this prestigious and competitive championship on the course and in the classroom."
SCAD is partnering with Savannah Quarters Country Club, a premiere 18-hole course located in Pooler, Georgia, roughly 10 miles west of downtown Savannah. The first championship will be played on May 12-15, 2015, with players hitting the links in 2016 on May 17-20. The 2014 NAIA Women's Golf Fall Preview will also be held on the course from Oct. 27-28.
The national event consists of one practice round and four championship rounds with a maximum of 144 players, which includes approximately 27-28 teams and 5-10 individual qualifiers.
Throughout the 11-year history of the women's golf program at SCAD Savannah, the college has accumulated several top honors including 13 NAIA All-Americans, 12 NAIA Scholar Athletes, 19 All-Conference golfers and 11 NAIA National Championship All-Tournament team golfers.
"We are excited to take the Women's Golf National Championships for the first time to the state of Georgia," said Jim Carr, NAIA president and CEO. "We know that SCAD Savannah will offer a first-class experience for our student-athletes, coaches and fans. The course at Savannah Quarters is a challenging one and will really highlight the competition level of NAIA golfers."
Savannah Quarters, founded in 2001 and located within the Westbrook community of Pooler, is primed to test the competitors. Their skills will be challenged as soon as they set foot on the fairways of this 18-hole Greg Norman Signature Golf Course, maintained by management company Troon Golf. With tall trees, multiple ponds and ominous hazards, danger lurks at every corner as the players make their way towards the pristine Mini-verde greens.
SCAD Savannah golfers are poised for the competition. The college was ranked No. 1 entering the 2014 National Championship, held at Lincoln, Nebraska. SCAD narrowly lost against Oklahoma City University in a one-hole playoff.
Since 1937, the NAIA has administered programs and championships in proper balance with the overall educational experience. In 2000, the NAIA reaffirmed its purpose to enhance the character-building aspects of sport. Through the Champions of Character program, the NAIA seeks to create an environment in which every student-athlete, coach, official and spectator is committed to the true spirit of competition through five core values: integrity, respect, responsibility, sportsmanship and servant leadership.
SCAD: The University for Creative Careers
The Savannah College of Art and Design is a private, nonprofit, accredited institution conferring bachelor's and master's degrees at distinctive locations and online to prepare talented students for professional careers. SCAD offers degrees in more than 40 majors. Visit our official blog.
Media Contact
For further information about this event, images, or to arrange interviews, please contact:
Robert Belloir
SCAD, sports information director
912.525.4815
Ally Hughes
SCAD, director of university communications
912.525.4881