Press Release
/
April 22, 2013
2013 SCAD Seen Gala to fete fashion, fine art, Ralph Rucci for a worthy cause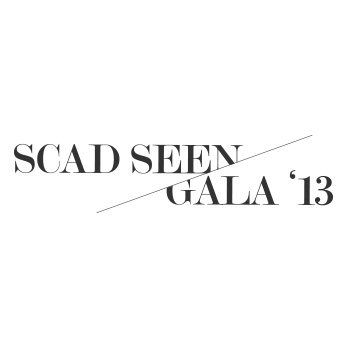 ATLANTA, Georgia —
Savannah College of Art and Design will host its 2013 SCAD Seen Gala Wednesday, May 22, at SCAD Atlanta, 1600 Peachtree Street N.E.
The fashionable event highlights work by emerging artists through a silent fine-art auction featuring artwork by SCAD students, alumni, faculty and friends, and a special showcase by SCAD student fashion designers.
"At SCAD, we are fortunate to have a community of creative professionals who care deeply about the success of the next generation of artists and designers," said Teresa Griffis, Ph.D., associate vice president for SCAD Atlanta. "The unique opportunity to interact with their artwork draws an enthusiastic crowd to the gala year after year."
SCAD Seen festivities will also recognize the accomplishments of honorary chair and American fashion designer Ralph Rucci. The event is co-chaired by Wendy and Neal Aronson; Jason Moattar and Nathan Lycan. Fay Gold will curate the event's fine-art auction and luxury women's wear designer and SCAD Style Lab mentor Mimi Plange is slated as one of the evening's special guests.
Attendees will enjoy a lavish evening of cocktails, hors d'oeuvres, music and dancing while raising scholarship funds for current and future students at all SCAD locations. Since its inception in 2008, SCAD Seen has contributed more than $500,000 to student scholarships.
Gala tickets are $150 or $275 for the gala and access to the Preview Party in Gallery See, which includes an exclusive buy-it-now option on auction artwork and a special reception.
Doors open at 6:30 p.m., for Preview Party ticket holders and 7:30 p.m., for all guests. The silent auction concludes at 9 p.m., and music and dancing will continue until 10 p.m.
SCAD Seen title sponsors Anita and Michael Thomas lead the fundraising effort, supported by gold sponsors Wendy and Neal Aronson, Ginny and Charles Brewer, J. Christopher's, and Steven and Lucy Cookson.
Visit scadfashionseen.com to purchase tickets, make a donation or preview auction items. Contact Emily Davis at 404.253.2775 with additional questions.
SCAD: The University for Creative Careers
The Savannah College of Art and Design is a private, nonprofit, accredited institution conferring bachelor's and master's degrees at distinctive locations and online to prepare talented students for professional careers. SCAD offers degrees in more than 40 majors, as well as minors in more than 60 disciplines in Savannah and Atlanta, Georgia; in Hong Kong; in Lacoste, France; and online through SCAD eLearning.