SCAD students collaborated with Adult Swim to conceptualize, develop and creatively execute original network ID tags to air during commercials on Cartoon Network. ID tags are short animations to indicate to viewers that they are watching Adult Swim.
700,000+
initial Facebook views
Project approach
To kick off the project, industry leaders from Cartoon Network's late-night programming partner, Adult Swim, introduced ID tags currently on air. After students became familiar with the network's vision and branding, they pitched eight animations, four of which were chosen for production during a tour of the studio. Breaking into four teams, the students took the winning concepts and continued to refine style frames, storyboards, motion tests and dailies. Adult Swim provided feedback and helped create custom audio for each ID tag.
Project outcome
Students presented the final four, completed animations to the partner at the end of collaboration. Not long after, Adult Swim followed up with SCAD to say that all four network ID tags had been approved for on-air. Adult Swim ran the student animations during programming and posted them to the official Adult Swim Facebook page, where they were viewed more than 760,000 times.
"The Adult Swim collaboration was honestly one of the best experiences I've had in my academic life. The project was a fantastic way to find out how an animation company operates, and I'm incredibly proud of myself and my peers for making the surprising, out-of-the-box ID tags that we made. The animations are great portfolio clips, and I feel like this experience has given me context for what I want to be a part of in the future."
Nicolas Pflug | M.F.A. animation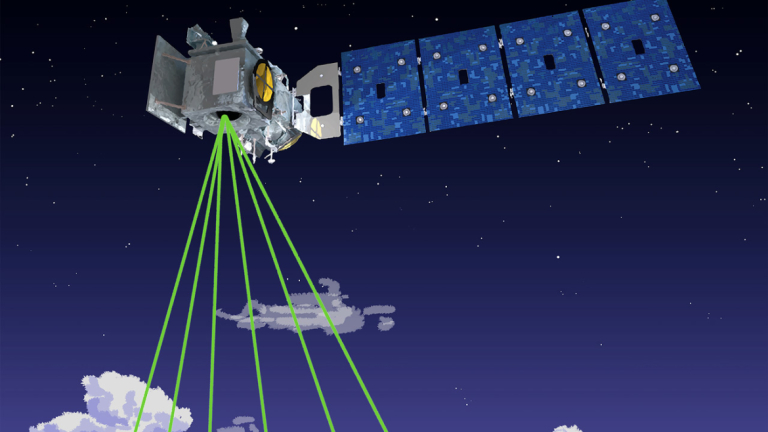 NASA
ICESat-2 satellite mission promotional materials