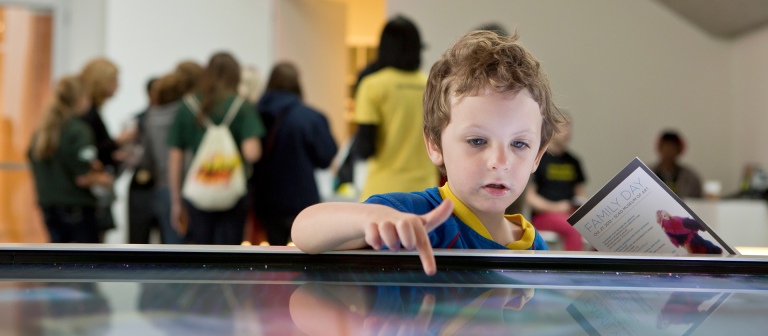 Visit SCAD museum for free day of family fun
Savannah, GA
601 Turner Blvd.
The SCAD Museum of Art will offer free admission and hands-on activities for the whole family in celebration of its second anniversary Saturday, Oct. 12. All events during this time are free and open to the public.
Enjoy music in the museum courtyard and a special appearance by SCAD mascot Art the Bee.
Gallery activities, workshops and demonstrations will be offered throughout the museum.
Scavenger Hunt: Art Detective
Become an art sleuth as you search through the galleries for clues and earn stickers as you go!
Special Effects: Digital Explorer
Travel around the world to SCAD's locations in Savannah and Atlanta, Georgia; Lacoste, France; and Hong Kong using green-screen technology.
Drawing: Character Creations
Learn to draw in comic book style with three drawing workshops, "How to Create a Superhero," "Caricature" and "Monster Creation."
Performing Arts: The Mobb Line
Experience improv in the style of the popular television show "Whose Line is it Anyway."
Painting: En Plein Air
Explore the tradition of plein air painting with SCAD's "Local Color" painting club.
Sketching: Art and Architecture Inspiration
Sketch in the galleries with SCAD's "It's All on Paper" drawing club and learn how to achieve perspective and scale.
Furniture Design: Digital Printing 3-D Models and Gallery Talk
Learn about the process of furniture design and the future of the industry with digital printing and 3-D models. Find out more about the museum exhibition of Wendell Castle's work and the art of furniture design.
Sculpture: Modular Slots
Use puzzle-like pieces called modular slots to assemble 3-D sculptural compositions.