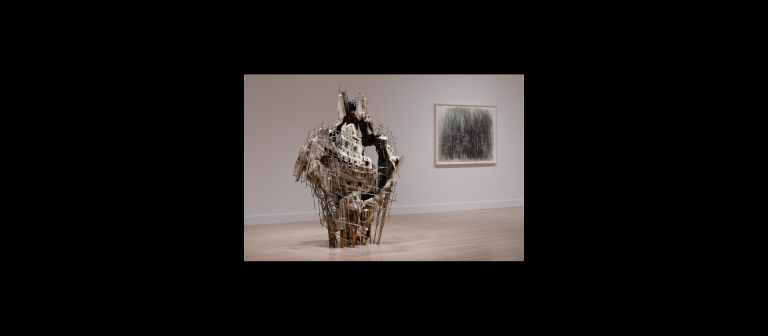 "Diana Al-Hadid"
Savannah, GA
601 Turner Blvd.
This exhibition highlights Diana Al-Hadid's unique exploration of art historical references to examine sculptural and pictorial space and convey a world turned upside down. Her recent large-scale gypsum and metal sculptures, small bronzes and drawings are inspired by myriad sources, including Italian and Northern Renaissance painting, Gothic architecture and Hellenistic sculpture. Known for her innovative methods that extend pictorial devices used to expand perspective into three-dimensional space, Al-Hadid opens up new terrain for contemporary sculpture while simultaneously recovering influential visual histories.
"Diana Al-Hadid" is curated by Xandra Eden and organized by the Weatherspoon Art Museum at the University of North Carolina at Greensboro. The exhibition and catalog are made possible through the support of the Andy Warhol Foundation for the Visual Arts, the Elizabeth Firestone Graham Foundation and ART\Islam, a project of the Thomas S. Kenan Institute for the Arts at the UNC School of the Arts.
Panel discussion: Friday, Sept. 20, 5 p.m.
Reception: Friday, Sept. 20, 6:30-7:30 p.m., as part of the SCAD Savannah gallery hop
The exhibition, panel discussion and reception are free for all SCAD students, faculty, staff and museum members. Open to the public with the cost of museum admission.
Learn more about exhibitions and events at other SCAD galleries.