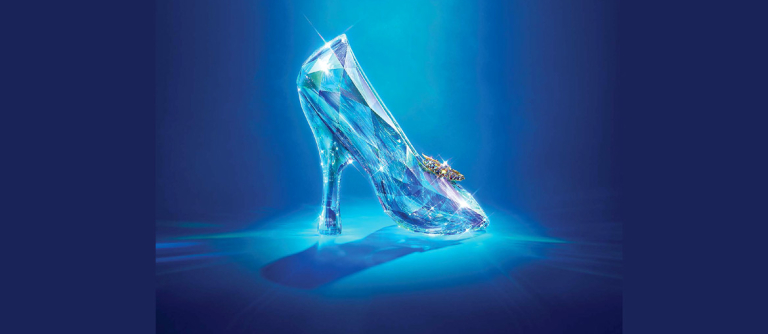 SCAD FASH film series: 'Cinderella'
The SCAD FASH Museum of Fashion + Film presents a screening of "Cinderella" (2015), a romantic fantasy inspired by the 1950 Walt Disney animated movie, as part of its film series "Costume Drama: Focus on Footwear."
When young Ella's father passes away, she finds herself unexpectedly at the mercy of her malicious stepmother and her scheming stepsisters, who force her to be their servant. When the stepfamily sees Ella's face covered in cinders after she sleeps near the fireplace for warmth one night, they cruelly nickname her "Cinderella."
Never one to give up hope, Ella's fortune begins to change after she meets a dashing stranger. 
The Swarovski crystal slippers featured in "Cinderella" are included in the current SCAD FASH exhibition "Shoes: Pleasure and Pain."
This film is introduced by James Arnold, SCAD professor of television producing. 
Costume Drama: Focus on Footwear
This film series highlights current SCAD FASH exhibitions and offers an authentic survey of fashion and footwear history. Screenings are free for museum members and SCAD Card holders, and are open to the public with the cost of SCAD FASH admission.
To learn more about SCAD FASH, visit scadfash.org.