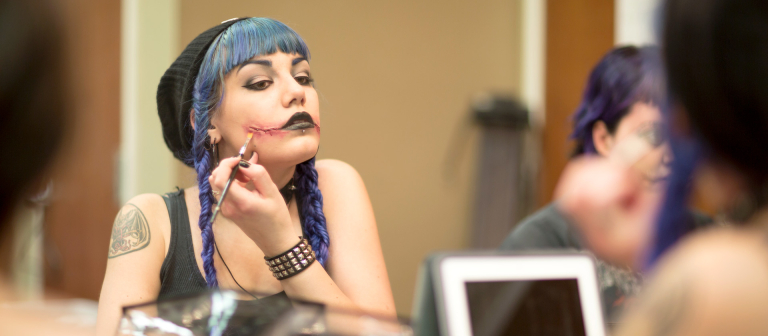 Get 'Ripped, Slashed and Bitten' with SCADFILM
Atlanta, GA
1600 Peachtree St.
Are you an independent filmmaker who needs zombie special effects and makeup on a budget? Do you want your undead to stand out in a crowd? If so, join SCADFILM for "Ripped, Slashed and Bitten: Zombie Special Effects Makeup for Indie Films."
Veteran makeup artist Ondie Daniel will share techniques for realistic looks and demonstrate easy and cost-effective zombie effects, as well as advanced methods using prosthetics.
Admission is free for SCAD Card holders and $15 for the general public.
Tickets are available from Eventbrite.
Contact SCADFILM at scadfilm@scad.edu for more information.