Come for the
film.


Stay for the

answers.
SCADFILM offers advanced learning and elite networking opportunities for film and television professionals.
Through special screenings, lecture series, master classes, intensive sessions and equipment and software symposiums, attendees gain a competitive edge by increasing their knowledge, enhancing their technical and artistic proficiency and expanding their personal connections.
For examples of previous SCADFILM events, view our archive.
For further information about upcoming events, workshops and seminars, contact scadfilm@scad.edu.
Enjoy instruction and insight from industry leaders and top technicians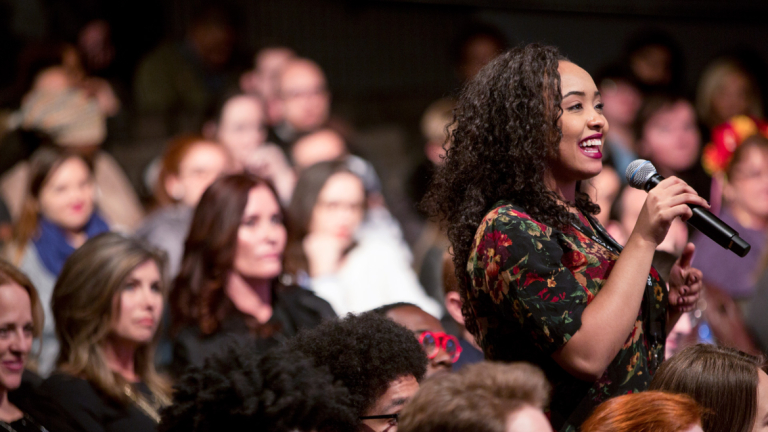 Special screenings
SCADFILM hosts an ongoing series of special screenings with renowned filmmakers at SCADshow, the university's premier theater in Midtown Atlanta. These events feature post-screening question-and-answer sessions with one of the top creatives behind each film, providing exclusive insight into their process, career and Hollywood journey.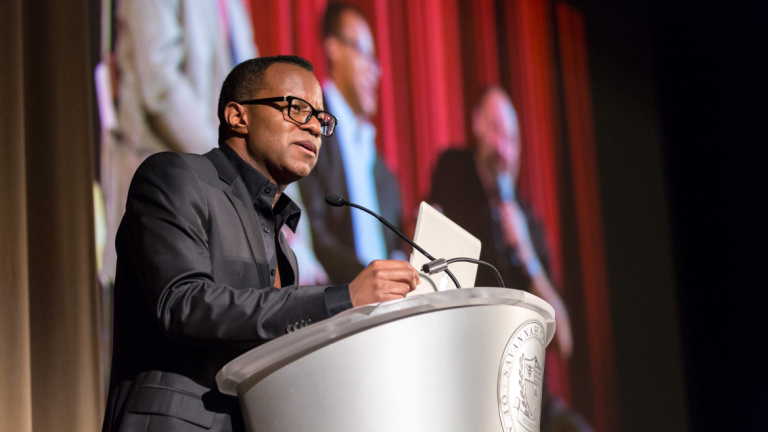 Lecture series
SCADFILM seminars provide the detailed backstory on various aspects of film production from select industry veterans working on the cutting edge of content, giving attendees a look behind the scenes of the industry's most successful films.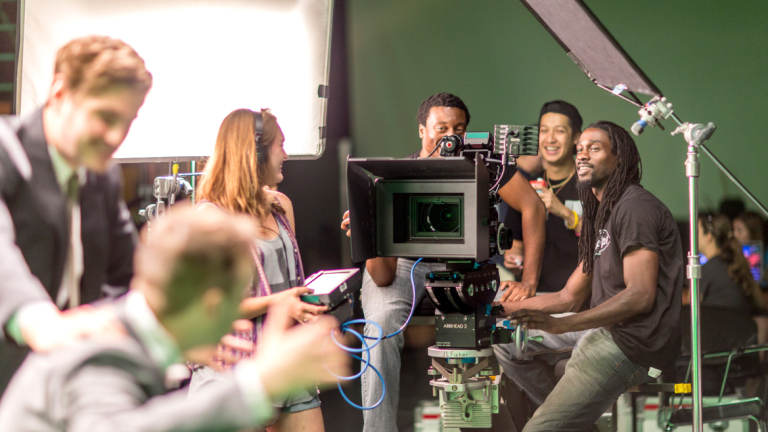 Workshops
SCADFILM workshops offer opportunities to enhance skills in a full production setting where attendees discover the real-world applications of their course subject. Reflecting the kind of on-the-job experience that can only be gained on a professional set, industry leaders share their advanced skills and lead attendees through multi-day sessions.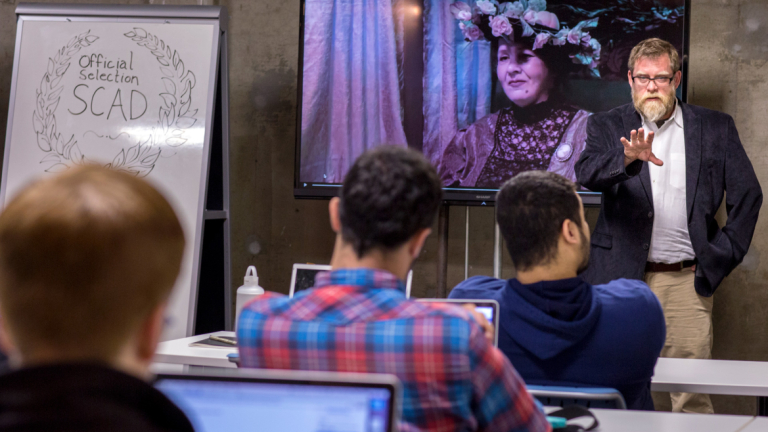 Master classes
Master classes educate and empower attendees through an ongoing series of workshops. Each session is packed with insider information, valuable technology training and singular access to a variety of industry experts — all of which is designed to help professionals take the next step in their careers.
Gain in-depth experience with industry-standard resources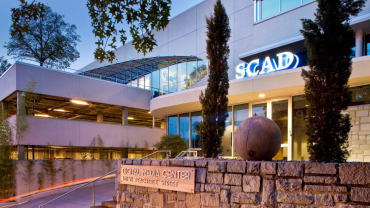 SCAD Digital Media Center
Enhance your résumé and expertise with cutting-edge equipment and software
SCADFILM educates current working professionals on the latest technology and equipment, and offers advanced certification. The length of the workshops is dependent upon the subject matter, but includes in-demand skills, such as:
Red digital camera use
MōVI (new camera stabilizer) operation
New York-based equipment and training company AbelCine partners with SCAD on the development and instruction of selected sessions.
Experience the SCAD dedication to film
In response to the growth of the entertainment business, SCAD continues to expand its academic offerings, resources and technology, keeping its students and alumni in step with — and ahead of — this booming, multibillion-dollar industry.
SCAD School of Entertainment Arts
The SCAD School of Entertainment Arts incorporates a diverse array of degree programs designed to guide students as they master the art forms that amuse, entertain and inspire, and become the industry leaders of tomorrow.
Professional-caliber resources and equipment abound in every department, and are coupled with instruction delivered by experienced, acclaimed faculty members. Programs feature curricula that provide a sound basis in both theory and practice that allows students to realize their creative vision.