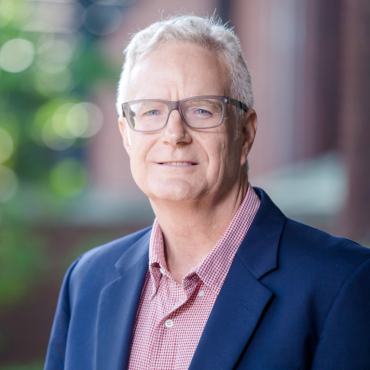 E.G. Daves Rossell
Architectural history professor
---
Education
A.B., architecture and history double major, University of California, Berkeley, 1986
Ph.D., architectural history, University of California, Berkeley, 1998
Credentials
Director, "Savannah and the Lowcountry," Vernacular Architecture Forum Annual Meeting, March, 2007
Awards, recognitions and honors
Vernacular Architecture Forum (VAF) Meeting Grant, 2007; Humanities Council of South Carolina for South Carolina components of "Savannah and the Lowcountry," the 28th Annual Meeting of the VAF, 2007; Presidential Fellowship for faculty development, SCAD, 2006; VAF Meeting Fieldwork Grant, 2005-7; VAF Ambassadors Fellowship, 2005; Georgia Humanities Council Grant for the fourth Savannah Symposium: Architecture and Regionalism, 2005; Georgia Humanities Council Grant for the third Savannah Symposium: Commemoration and the City, 2003; Presidential Fellowship for Faculty Development, SCAD, 2001; Hagley Museum and Library Grant-in-Aid , 1997; VAF Student Fellowship, 1996; Society for the History of Technology Young Scholar Travel Grant, 1995; Society of Architectural Historians Domestic Tour Student Fellowship, 1991; Sigmund Martin Heller Traveling Fellowship, University of California, Berkeley, 1990-91; Graduate Humanities Research Grant, University of California, Berkeley, 1989; Grant-in-Aid, Department of Architecture, University of California, 1989; Graduate Student Instructor Course Improvement Grant, University of California, Berkeley, 1988; Honorable Mention, Hooker Architectural History Essay Competition, Turpin; Bannister Chapter of the Society of Architectural Historians, Albany, New York, 1988; Outstanding Teaching Assistant Award, University of California, Berkeley, 1986-87; President's Undergraduate Fellowship, University of California, Berkeley, 1984-85
Organizations
American Historical Association, American Studies Association, Society of Architectural Historians, Society for the History of Technology, Vernacular Architecture Forum, Vernacular Architecture Group (UK)
Publications and Presentations
Books
Savannah and the Lowcountry: A Guidebook for the 28 th Annual Meeting of the Vernacular Architecture Forum . Savannah: Savannah College of Art and Design, 2007. Co-edited with Marisa C. Gomez. 520pp. for guidebook and 40pp. for mapbook.
With David Gobel, ed., Commemoration in America: Essays on Monuments, Memorialization, and Memory. University of Virginia Press, 2013.
Articles
"Calm," Lead thematic essay for The Thirteenth Annual Berkeley Undergraduate Prize for Architectural Design Excellence, an essay contest addressing architecture as a social art with the theme for 2011 of "Valuing the Sacred," http://www.berkeleyprize.org/ launched September 15, 2010.
Book reviews
Review of Carl R. Lounsbury, The Courthouses of Early Virginia: An Architectural History (2005) in Material Culture 44:1 (Spring 2012), 92-94.
Marc R. Mantrana, Lost Plantations of the South (2009). Journal of Southern History 76:4 (November 2010), 1096-1097.
Bryan Clark Green, In Jefferson's Shadow: The Architecture of Thomas R. Blackburn (2006). Winterthur Portfolio 44:1 (Spring 2010), 130-132.
Catherine W. Bishir, and Michael T. Southern, A Guide to the Historic Architecture of Eastern North Carolina (1996); Catherine W. Bishir, and Michael T. Southern. A Guide to the Historic Architecture of Piedmont North Carolina (2003); Catherine W. Bishir, Michael T. Southern, and Jennifer F. Martin, A Guide to the Historic Architecture of Western North Carolina (1999). Arris: Journal of the Southeast Chapter of the Society of Architectural Historians 16 (2005): 84-85.
Maureen Dillon, Artificial Sunshine: A Social History of Domestic Lighting (2002); John A. Jakle, City Lights: Illuminating the American Night (2001); Dietrich Neumann, Architecture of the Night: The Illuminated Building (2003). Journal of the Society of Architectural Historians 64:3 (September 2005): 383-387.
W. Barksdale Maynard, Architecture in the United States, 1800-1850 (2002). Journal of American History. 92:1 (June 2005): 211-212.
Dreck Spurlock Wilson, ed. African American Architects: A Biographical Dictionary, 1865-1945 (2004). CRM: The Journal of Heritage Stewardship v.2:1 (Winter 2005): 100-3.
James A. Throgmorton, Planning as Persuasive Storytelling: The Rhetorical Construction of Chicago's Electric Future (1996); Harold L. Platt, The Electric City: Energy and the Growth of the Chicago Area, 1880-1930 (1991); David E. Nye, Electrifying America: Social Meanings of a New Technology (1990); Wolfgang Schivelbusch, Disenchanted Night: The Industrialization of Light in the Nineteenth Century (1988). Metropolis v.16:7 (April 1997): 105-7.
Mark H. Rose, Cities of Light and Heat: Domesticating Gas and Electricity in Urban America (1995). The Journal of Urban Technology v.3:3 (Summer 1996): 106-9.
Papers and other scholarly presentations
"Social Process and the Savannah Plan," at the 2012 Annual Meeting of the Southeast Chapter of the Society of Architectural Historians in October 2012 in Athens, Georgia.
"Designing the Science of Illuminating Engineering: The Household Lamp and Interior Space," at the Society for the History of Technology Annual Meeting, Copenhagen, Denmark, Oct. 2012.
"The Craft of Architecture and the Craft of Architectural History," at the Polytechnic University of Puerto Rico, San Juan, in Dec. 2012.
"Repetition, Pattern and Significance in Ordinary Architecture," as an invited speaker at the Becher Houses Symposium, Universität Siegen, Germany, Dec. 2012.
"Creolization as a Continuing Process in the Georgia and South Carolina Lowcountry," Vernacular Architecture Forum 2011 Annual Meeting, Falmouth, Jamaica, June 2011.
"In Large Things Discovered: Hidden Treasures Before Our Very Eyes," Savannah College of Art and Design Historic Preservation Department Preservation Week lecture, May 4, 2011.
Session Chair and commentator, "Spirituality in the Experience of Urban Spaces," 7 th Savannah Symposium: Spirituality of Place, Savannah, GA, February 17-9, 2011.
"Ordinary Distinction: Pine Gardens and Mid-Century Savannah," Southeast Chapter of the Society of Architectural Historians 2010 Annual Meeting, Chattanooga, TN, October 2010.